ICYMI: There's a lot on our roadmap for Backstage
Author

Emma White, Spotify

Published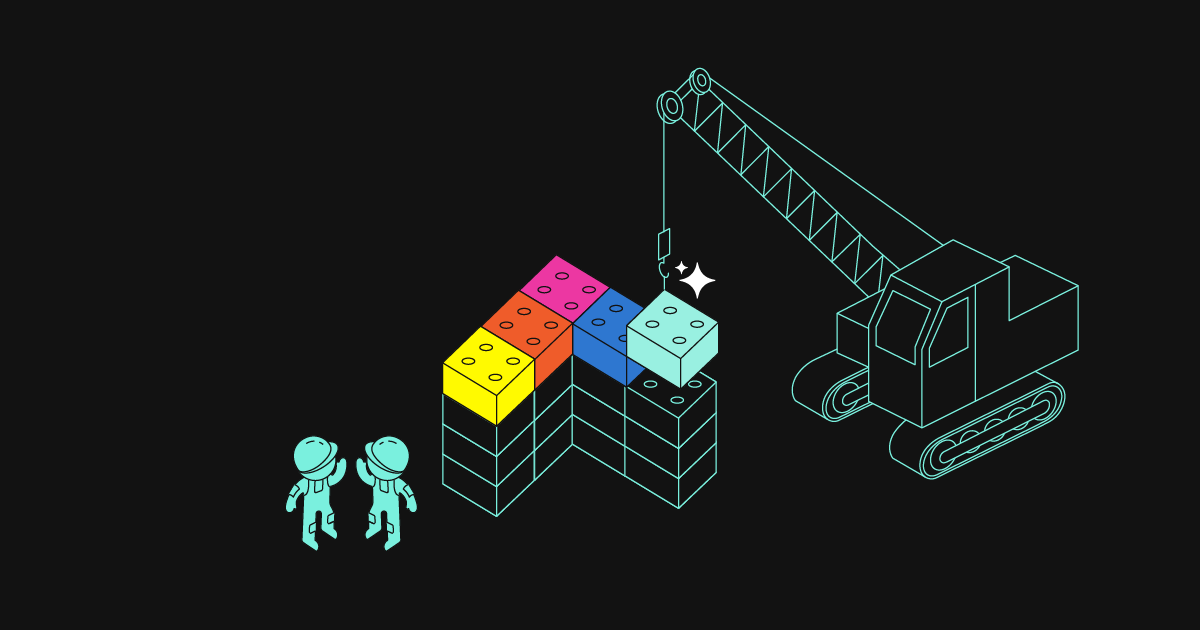 tl;dr: Spotify just hosted the first Backstage roadmap webinar! We covered future plans for the Spotify Plugins for Backstage bundle and introduced new areas we're investing to drive more value for Backstage adopters. Watch the webinar recording here.
Today, the Spotify team working on Backstage held our first-ever Spotify for Backstage roadmap webinar. We'll be hosting these events on a regular basis to ensure we're building in the open to share our learnings, upcoming new features, and a look ahead toward Spotify's continued investment in Backstage.
The bottom line? Spotify is committed to delivering more value to Backstage adopters faster. In addition to improvements to the Spotify Plugins for Backstage bundle we launched in open beta last December, we plan to address barriers to adoption, build more Spotify opinionation into our new features, and make our products easier to use.
The plugin bundle gets a glow up (and release notes!)
First, a little history: The Spotify Plugins for Backstage is a paid subscription available to all Backstage adopters. The bundle subscription includes five plugins designed to address different aspects of developer experience and engineering culture.
Some of these plugins (Soundcheck, Skill Exchange, and Pulse) are external versions of some of the most popular homegrown plugins we've relied on for years at Spotify — with thousands of Spotifiers using them daily.
Others are new plugins (Role-Based Access Control and Insights) we created specifically to address enterprise needs and make Backstage more powerful and easier to adopt.
Since we launched the bundle, we've been floored by the level of interest in the plugins. We've spoken with hundreds of companies across various stages of Backstage adoption and have spent these last five months quickly shipping enhancements and highly requested new features.
We also launched a new Release Notes page on our website earlier today, so that you can stay up-to-date with the latest releases for the plugin bundle.
Now, let's get to the highlight reel!
A deep dive on Soundcheck
We don't play favorites, but we've seen a huge amount of interest in Soundcheck and, frankly, we're not surprised. Soundcheck fundamentally changed our tech health ecosystem at Spotify. We went from using spreadsheets to monitor the quality and reliability of 30,000+ components 😵‍💫 to incentivizing code alignment to our engineering best practices in real time 💪.
Since the beta launch, we've met with a lot of folks looking to leverage features like scorecards and health checks to create actionable feedback loops. In particular, we've heard your requests for third-party tool integrations, the ability for adopters to extend and make API calls to other tools, and your feedback that there is a high barrier to entry for organizations that may not have these types of frameworks already in place.
We are proud to say that we've listened to that feedback and, as of our March release, Soundcheck now comes with the fact framework and an initial set of third-party integrations.
With fact framework, customers no longer have to manually push check results to Soundcheck to make a check go from red to green. Instead, Soundcheck evaluates facts against rules you specify and submit results on your behalf.
For third-party integrations, customers can now integrate Soundcheck with source control management (SCM), Github, Bitbucket, Gerrit, and Gitlab.
In the future, the Soundcheck team Spotify will be working on delivering:
No-code UI: Write checks and programs without code.
Aggregations and Reporting: View, export, and understand how teams and components are doing compared to established best practices.
Visualizations and Alerts: Monitor trends, graphs and historical views, and receive notifications when levels change.
Lastly, waaaaay more third-party integrations: Expect to see more third-party integrations like Snyk, Sonarqube, and Argo CD, and more!
And more to come for the rest
Like we said, we love our plugins equally ❤️, and our plugin delivery teams have been busy making updates and planning new releases for RBAC, Skill Exchange, Pulse, and Insights.
We've made notable improvements to RBAC and Skill Exchange based on initial customer feedback. RBAC has received a whole slew of new features since launch, including import/export, policy diffing, locally saved drafts, default policy configuration, and integration with Backstage software templates.
For Skill Exchange, we've migrated the plugin off the Docker backend service, which improves the installation and maintenance experience for adopters. We also added Slack integration, allowing users and owners to receive alerts of Skill Exchange posts using Slack.
And there's more to come, including:
RBAC accessibility and policy testing
Activity recommendation based on a user's skill profile and high-priority activity labeling (such as company-wide initiatives) in Skill Exchange
Extended question sets, free text responses, and industry benchmarking for Pulse
And we're turning Insights into a full-fledged plugin (results currently populate to a dashboard on backstage.spotify.com) with adoption reports and deeper insights!
Going beyond the bundle
The Spotify team is really excited about where the plugin bundle is going, and we're equally pumped about the areas we're investing in to remove barriers to Backstage adoption and make it easier to securely extend Backstage.
One area we're excited to explore is professional services, where we'll be looking to offer more hands-on support to a small group of customers.
We also will continue our contributions to evolve the core platform alongside the community. Most notably, we're investing in improvements to the Software Catalog to make it easier to get up-and-running, and are evaluating opportunities to improve performance of the Catalog.
Lastly, accessibility is at the heart of what we believe here at Spotify, and we're committed to continuing to make the Backstage project inclusive to all. By Q3 2023, we're seeking to bring the plugin bundle and the open source core components into compliance with Section 508 requirements of the U.S. government.
Our work to bring more of Spotiy's expertise and maturity to the Backstage ecosystem has shown us we can build compelling solutions to problems that all organizations face – like scaling successfully, navigating complexity, and empowering teams.
With that in mind, we're introducing two new exciting products that the Backstage community can expect to learn more about in the next few months🚀.
Quickstart for Backstage
We recently celebrated Backstage hitting an important milestone with more than 1,000 companies around the world leveraging the project. But we also hear feedback that Backstage can be tough to get started with.
Our answer: Spotify Quickstart for Backstage ⏩. We're building a Quickstart product that will enable adopters to get up and running much faster by removing the need to stand up and maintain a codebase in order to adopt Backstage.
Adopters that use Quickstart will benefit from dramatically reduced cost of maintenance, by reducing the need to make code changes or redeploy. Quickstart will sit alongside the open source platform and will offer Backstage admins an opinionated starting point.
Our aim is that Quickstart makes it easier than ever for adopters to get started with Backstage, so that you can focus on extending your Backstage instance where you have unique needs.
Marketplace for Backstage
In addition to Quickstart, we've been looking to better understand how adopters find and validate plugins to add to their Backstage instance.
What we've learned is that — while the open source plugin ecosystem is very rich and continues to grow —  there's no easy way of understanding which of the 100+ open source plugins are actively maintained, secure, and validated. It's also difficult to find the right options when your needs evolve and may not be supported by open source offerings alone.
Our goal is to make it easy to find what you need throughout your experience using Backstage, and we want to make it easier than ever to add new capabilities. So we're investing in a Spotify Marketplace for Backstage that will provide a trusted set of resources to help as your organization's needs evolve 🤝.
The Marketplace will contain solutions from Spotify and trusted third-party partners. All of the capabilities available within our Marketplace will work seamlessly with Quickstart, and will enable users to easily add products with a few clicks.
Book a demo to learn more
We are really excited to share more about these two key features from Spotify. Stay tuned in the next coming months for more details!
If you're itching to (re)watch the webinar, take a look at the video on YouTube.
If you're excited about the bundle and want to see the plugins in action, attend a demo.