Pulse

Beta
Collect data that drives continuous improvements to your R&D tooling, processes, and culture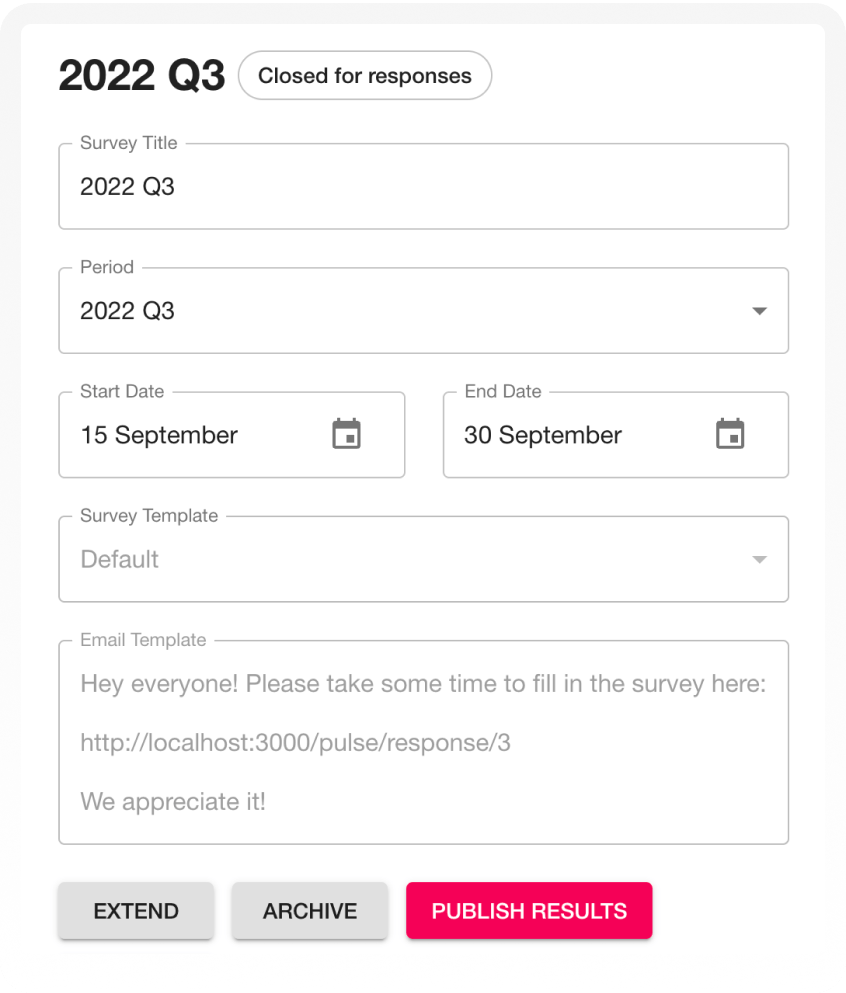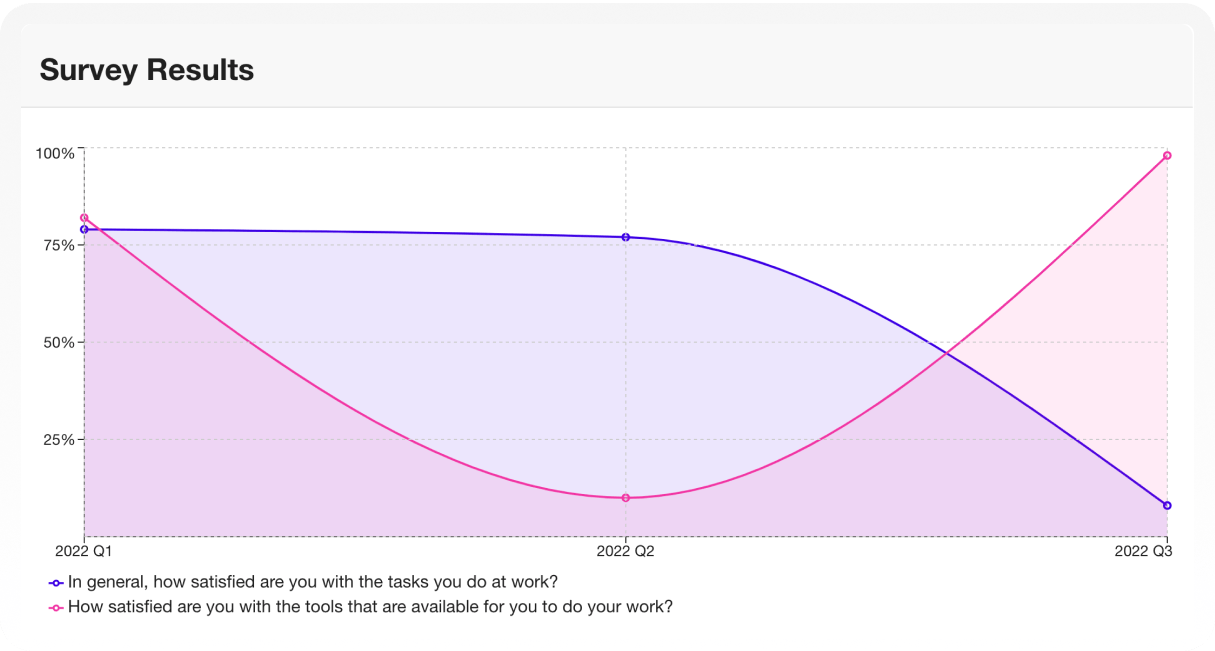 About the plugin
Pulse is an R&D survey framework that lets you track key productivity and satisfaction metrics, analyze anonymized response data, and visualize trends — all within Backstage. Collect the data you need to drive continuous improvements to your R&D tooling, processes, and culture — and ship code faster.
Questions designed by experts

We've carefully crafted Pulse questions alongside a group of experts in the field of engineering productivity and satisfaction, and through our years of experience running internal developer surveys. Pulse focuses on the concerns of your tech community, covering blind spots that general HR surveys might miss.

Measure R&D productivity

Pulse helps you put real values to key engineering metrics like productivity, satisfaction, and flow. Ground your conversations in data to help improve your engineering experience.

Identify opportunities to ship faster

Pulse visualizes anonymized survey results, so that you can benchmark performance over time, identify trends, and understand where your developers face bottlenecks. Use these insights to drive improvements in R&D tools and ship faster.
Pulse features
Homepage
The Pulse homepage provides key details about the survey methodology, process, and results data. From here, administrators can create new surveys, participants can take surveys, and anyone can view survey results.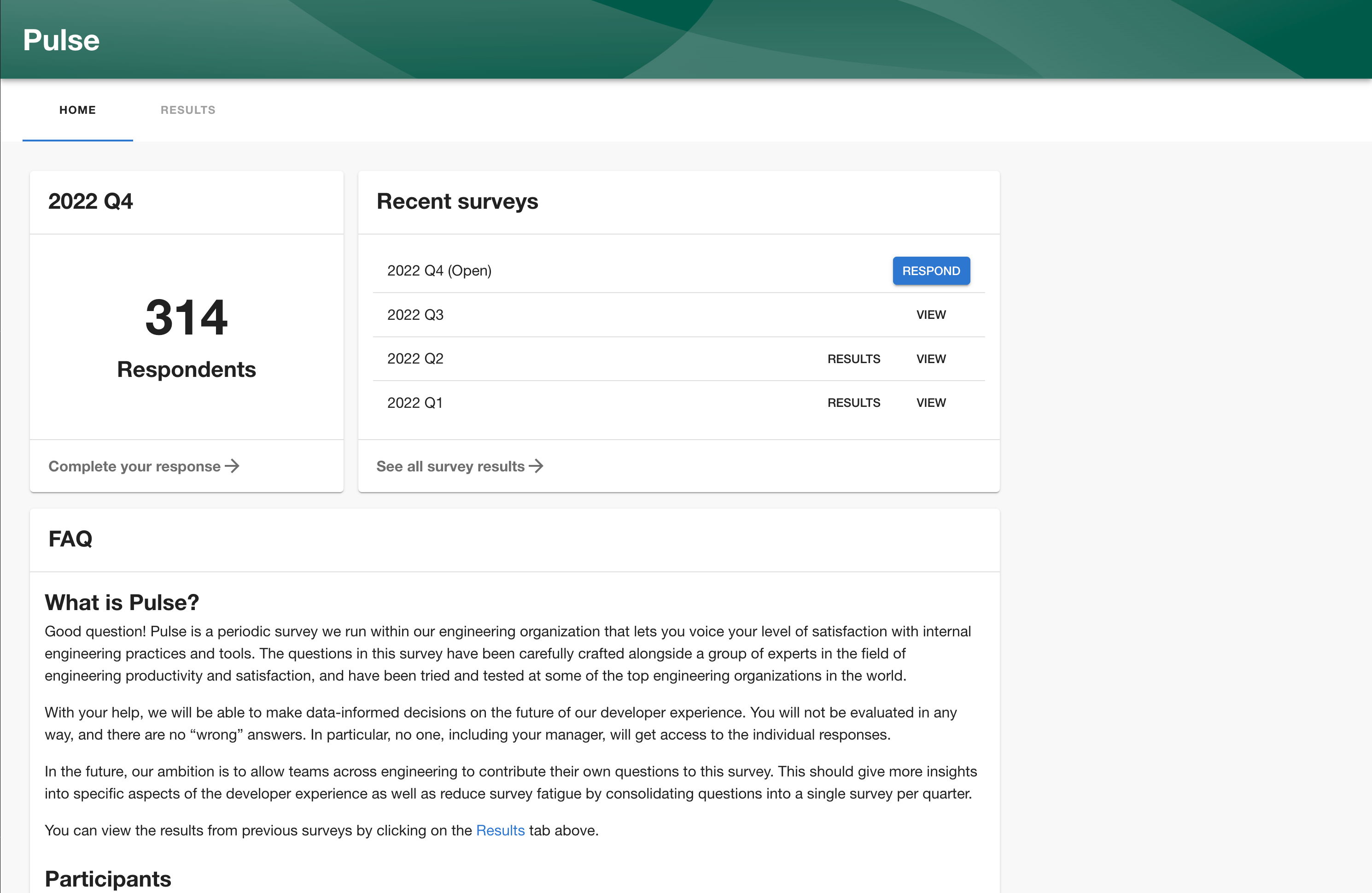 Configure a survey
The Pulse plugin takes care of the heavy lifting for survey creation and provides a straightforward template that allows a survey administrator or set of administrators to launch a survey in seconds.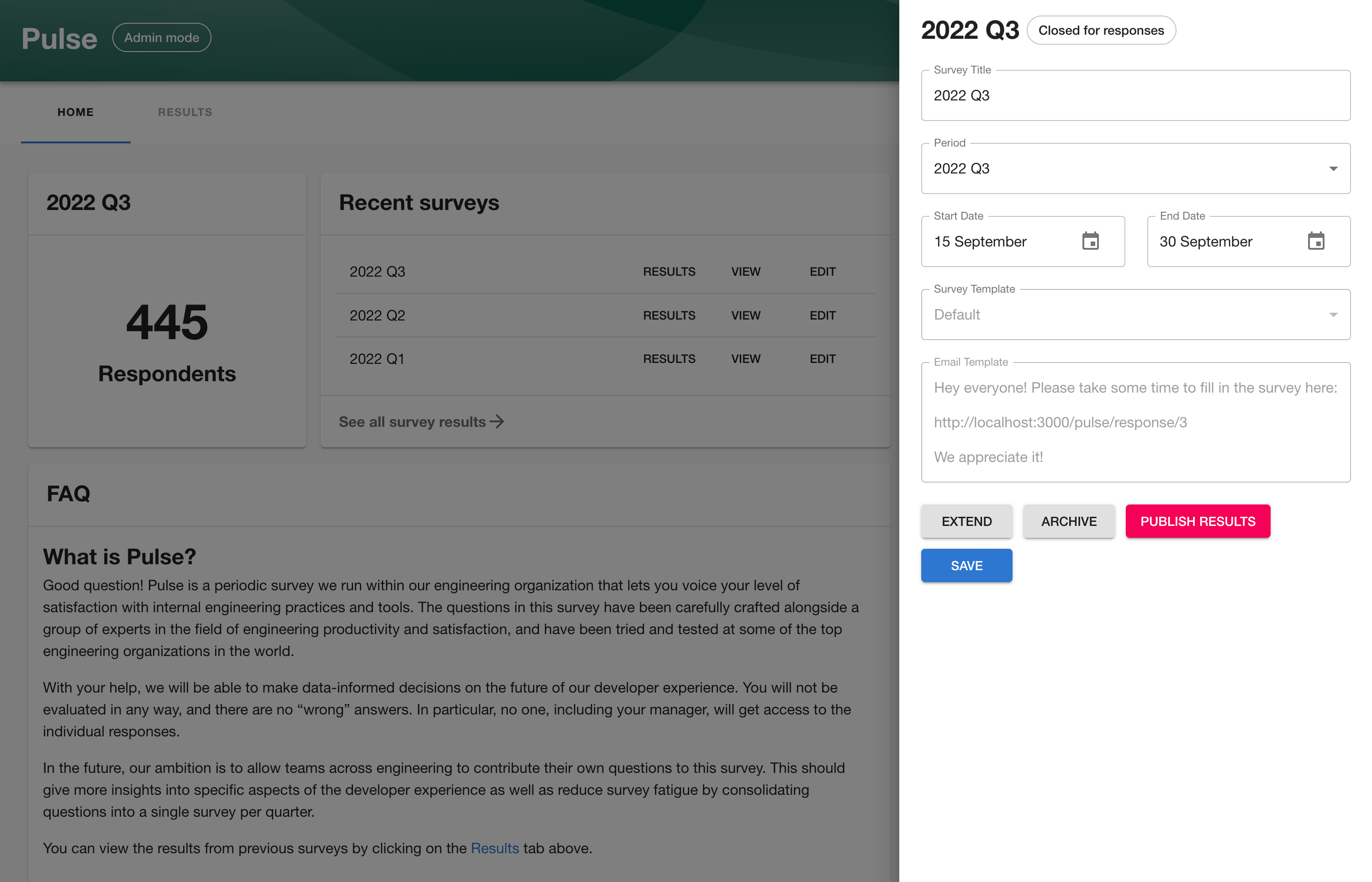 Take a survey
The Pulse question set takes a few minutes to complete and is entirely integrated into the participants' existing Backstage workflow, which means you're more likely to get the feedback you need.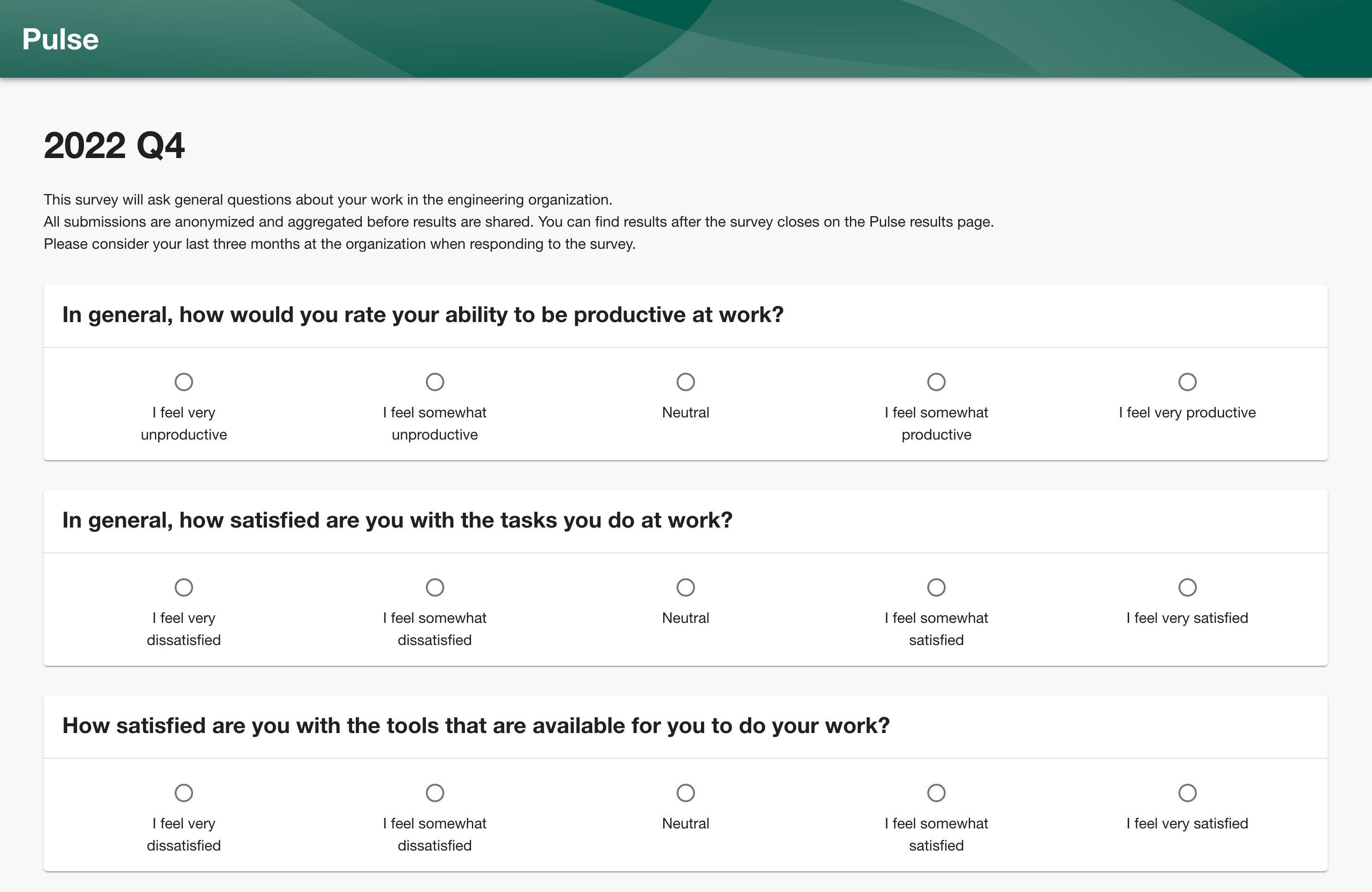 Results
Pulse survey results show and visualize trends over time for core R&D metrics like productivity and satisfaction, and can help teams across your organization prioritize initiatives that speed up R&D.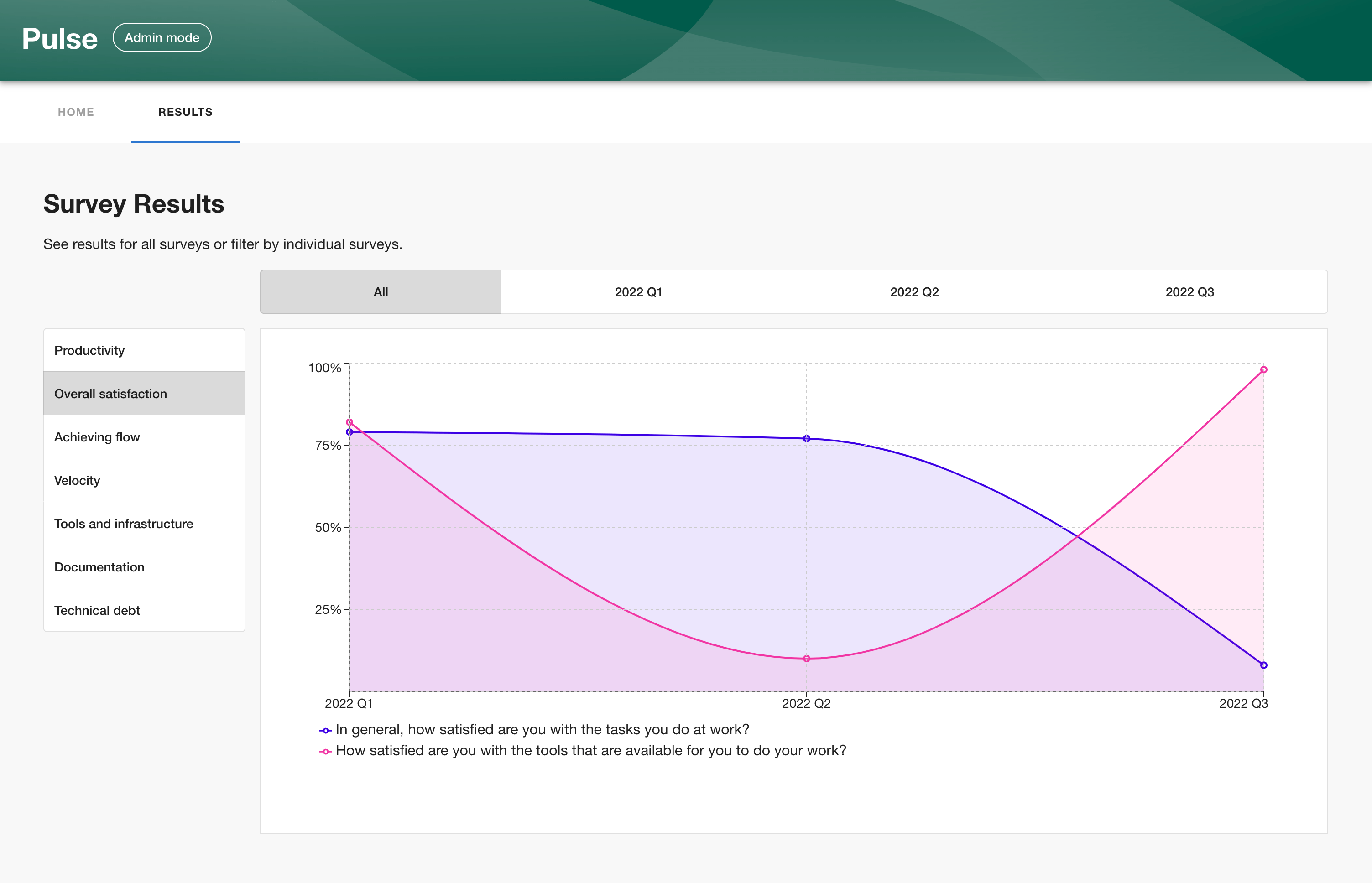 Book a demo
Still have questions about Pulse? No problem, just join one of our weekly demos hosted by a Spotify expert.