Insights

Beta
Identify, benchmark, and understand usage trends to drive Backstage adoption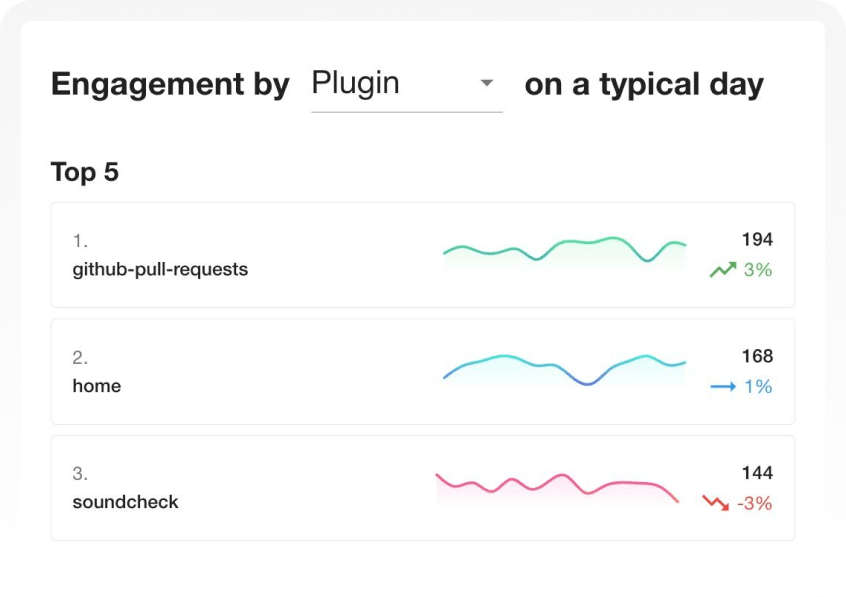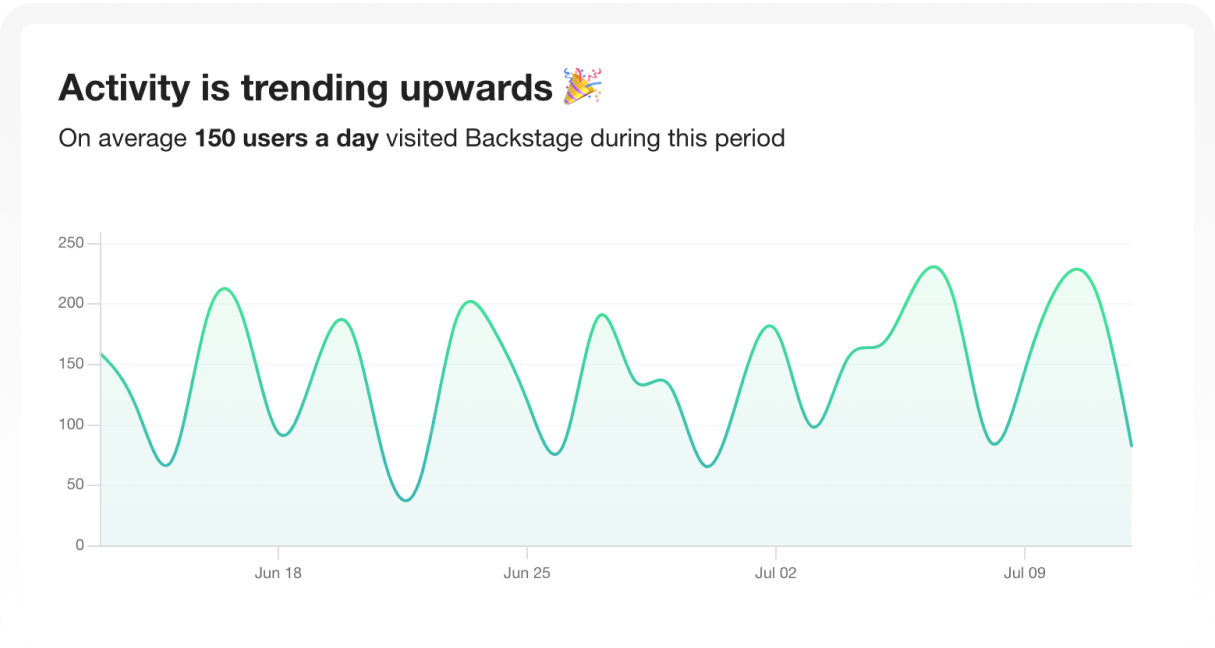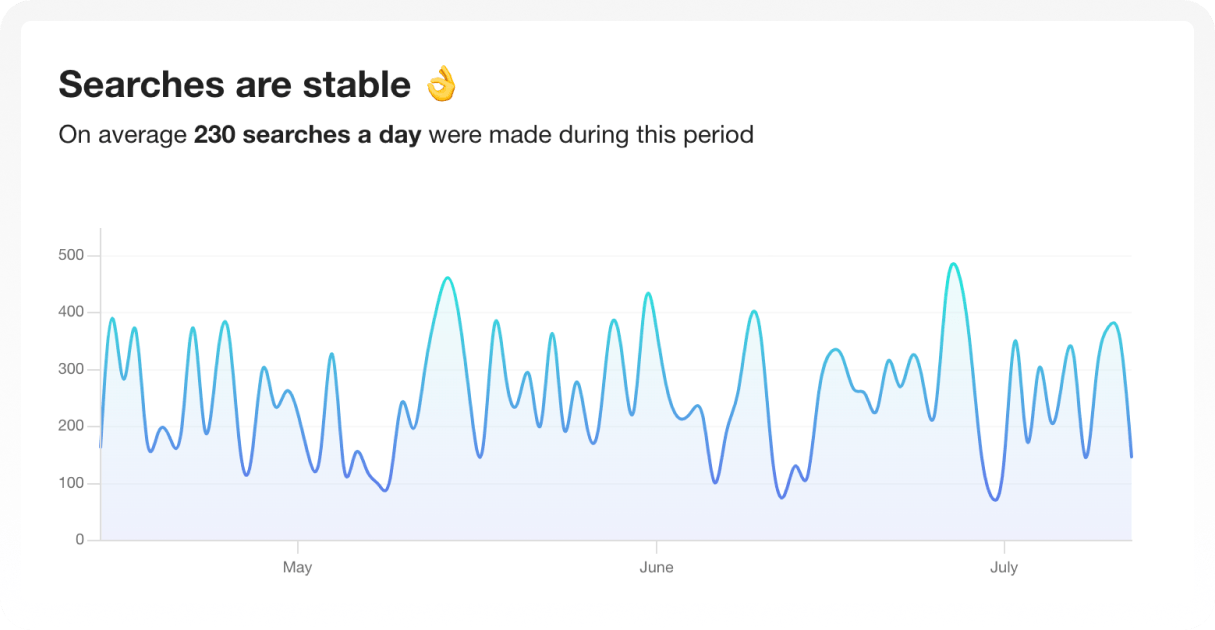 About the plugin
The Insights plugin provides a comprehensive window into Backstage usage at your organization. With advanced filtering and segmentation functionality, you can gain valuable insights into Backstage adoption with the default dimensions like 'User group', 'Entity kind' and 'Lifecycle' or your own custom dimensions that fit your organization. Leverage this information to identify Backstage champions within your organization, detect anomalous trends, and understand user behavior.
Measure user and plugin adoption

Insights is designed to help you understand how Backstage is being embraced within your organization. Validate your efforts to onboard developers onto your Backstage app and identify areas where you can maximize your impact. Which plugins are driving traction and engagement, and which ones need improvement? With Insights, you can dive deep into your most active plugins, uncover user preferences, and optimize your Backstage experience.

Identify trends

The Insights plugin offers pre-built graphs that allow you to benchmark and compare user behavior data over time. Additionally, you have the flexibility to apply your own filters and date ranges to generate custom dashboards that align with your priorities.

Understand user behavior

Insights provides a comprehensive view of how Backstage users are actually interacting with your Backstage app. The plugin captures user, search, catalog, and template activities within your organization, eliminating the need for manual setup. Gain a deep understanding of user behavior and evaluate the success of your Backstage initiatives.
Insights features
Filters
Discover exactly what you're looking for with our robust filtering options. Global filters allow you to refine your search based on specific criteria. Choose from a range of period filters, with data available for up to 90 days in the past. You also have the flexibility to customize the date range to suit your needs. These filters apply to all the graphs across every tab, providing a seamless and tailored experience.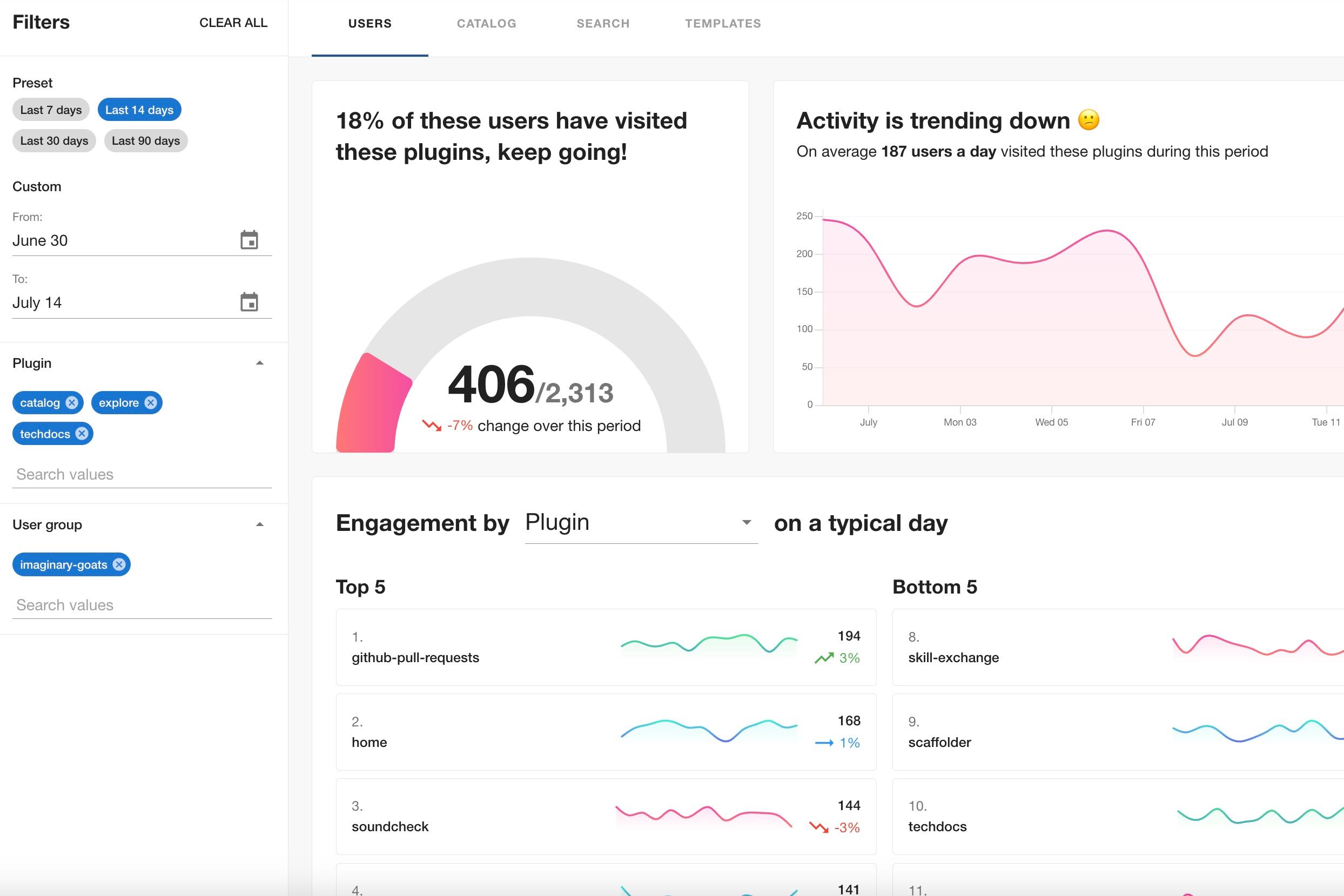 Users
The Daily Active Users chart showcases the trends in Backstage usage by visualizing the number of users who are active on a daily basis. Identify patterns and gain valuable insights into user behavior over time.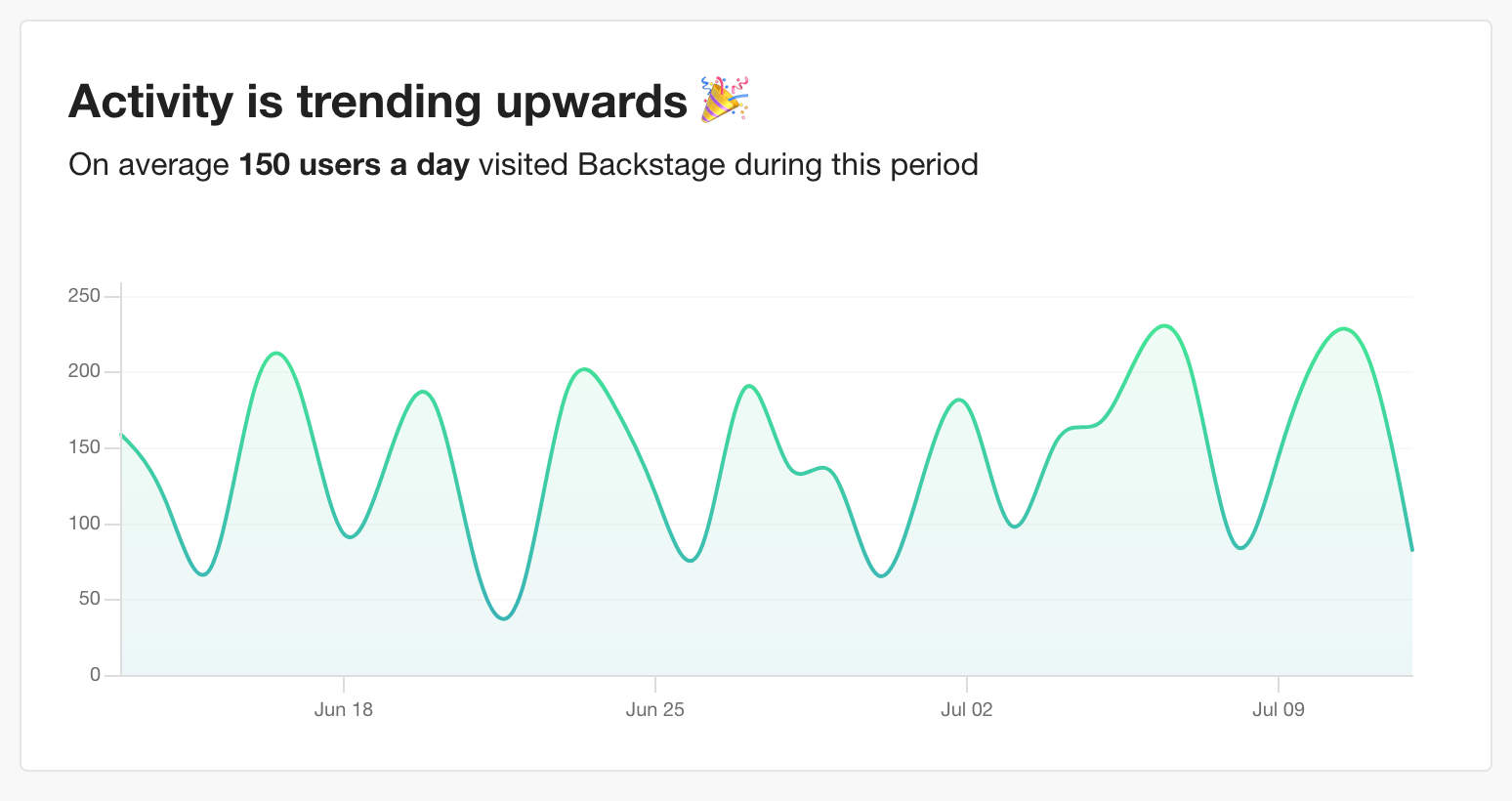 Catalog
Unleash the potential of your most popular entities in the Software Catalog. Identify which entities are being visited the most and leverage these individuals as your champions. They are the key adopters who can inspire and influence the rest of the organization. Take the opportunity to interview these owners and understand the reasons behind their popularity.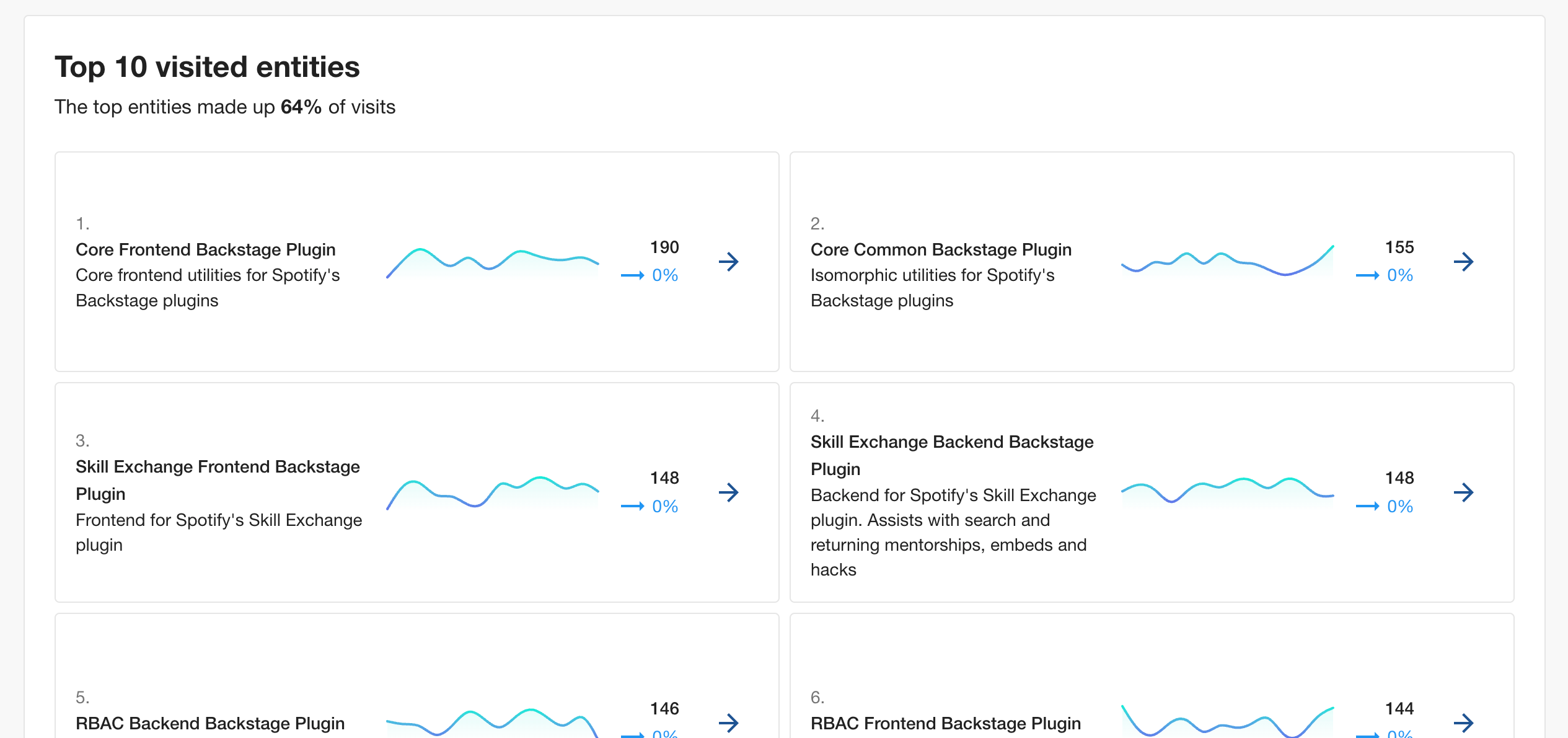 Search
Track the daily count of searches performed by users. This data provides valuable insights into the popularity and usage of the Backstage Search feature. Use this information to understand if users are actively utilizing the search functionality to discover new content.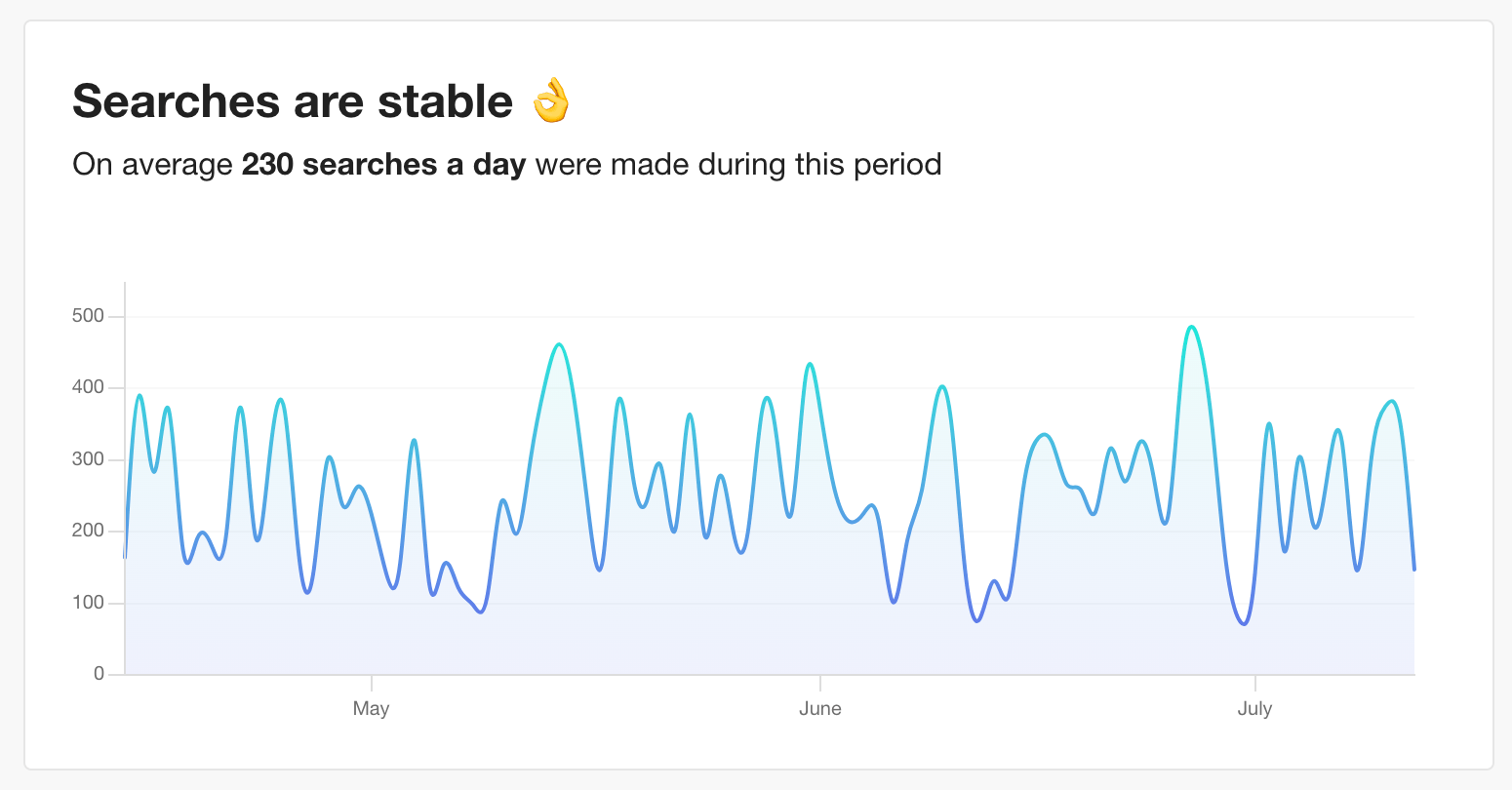 Templates
Stay informed about your team's Software Templates usage. Track the overall count of template usage, daily trends, and the templates that your team relies on the most. These features are designed to benefit both template owners, who can assess their template's usage, and Backstage admins or champions, who can evaluate the comparative usage of different templates.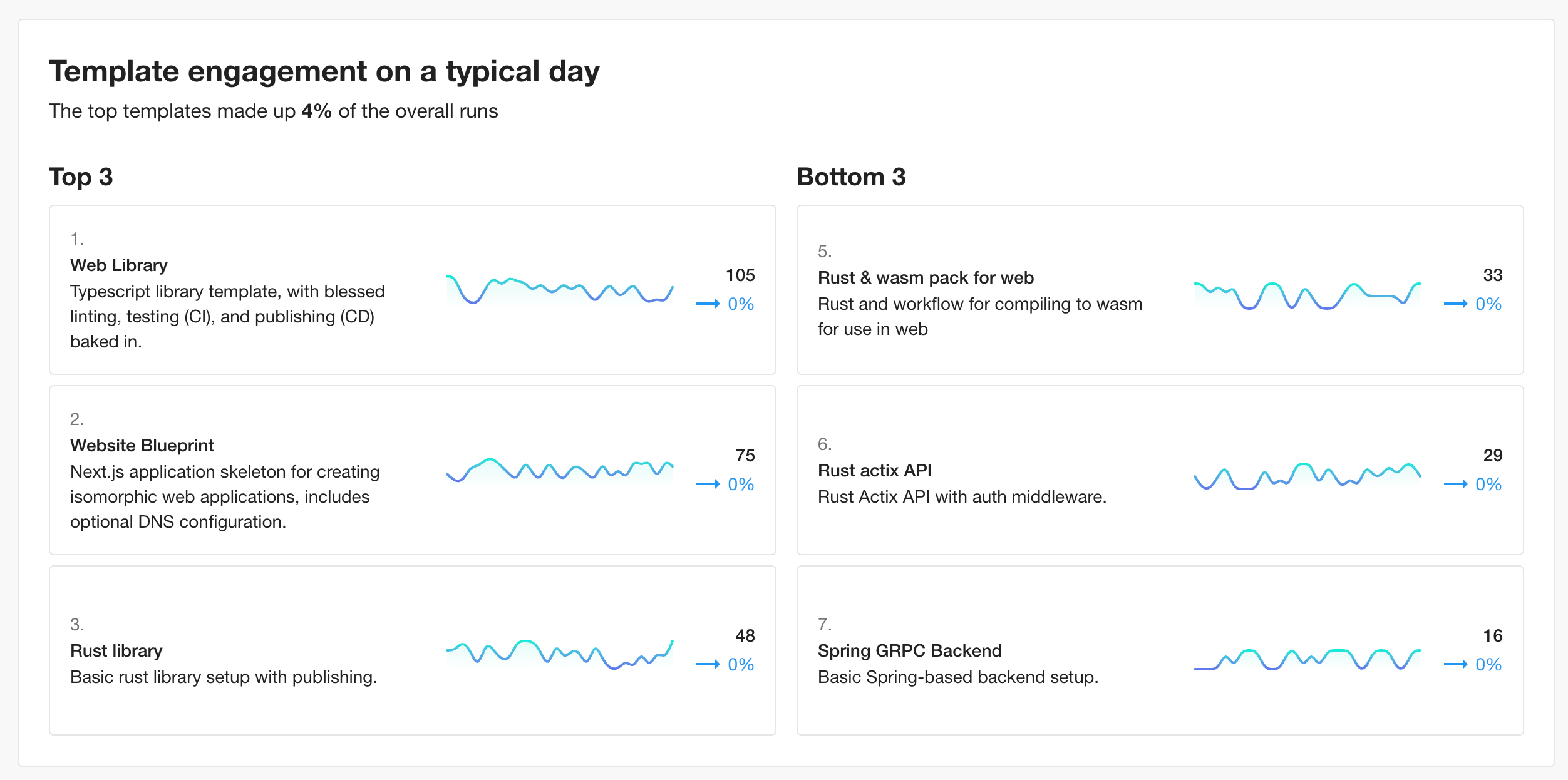 Book a demo
Still have questions about Insights? No problem, just join one of our weekly demos hosted by a Spotify expert.