Knowledge is power: Introducing Backstage Learn
Author

Emma White, Spotify

Published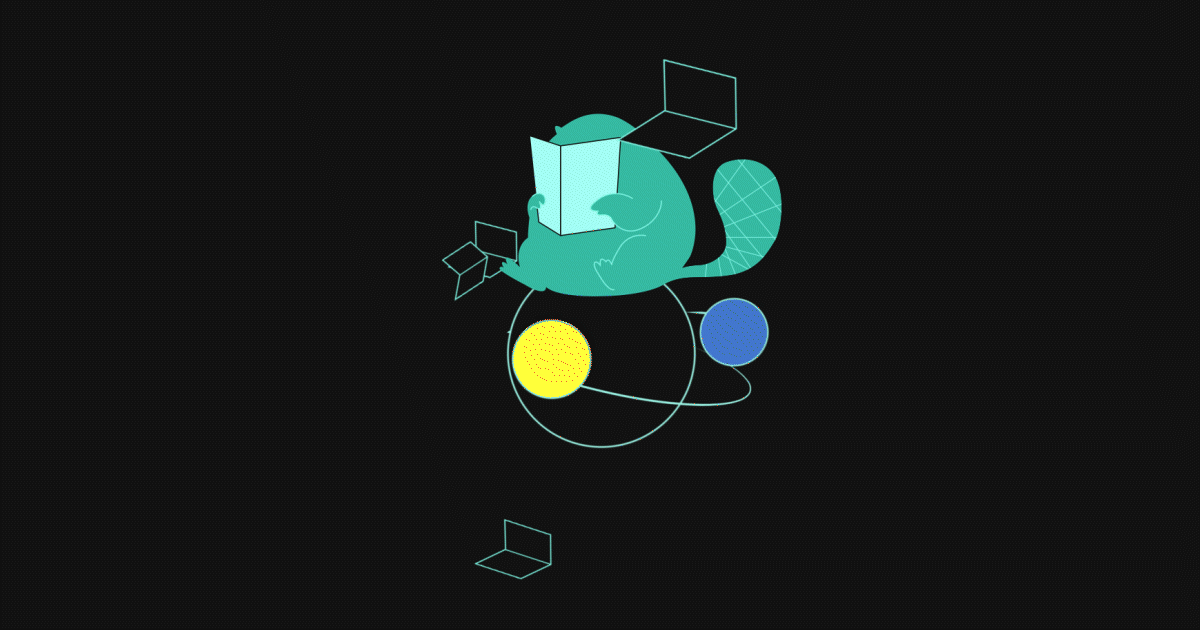 Heard about Backstage but don't know where to begin? Today, we are excited to share Backstage Learn — a new dedicated learning experience with hands-on tutorials focused on a variety of Backstage topics. Up first, we've put together three introductory tutorials for those folks just getting started with Backstage.
Check out this video with a special appearance from the newly minted Bowie the Backstage Beaver (because beavers build…get it? 🦫)
We heard from the Backstage community time and time again on this topic, particularly from adopters who shared knowledge gaps from their early Backstage explorations. And we won't sugarcoat it — Backstage can be challenging to setup without guidance.
Our hope is that these initial Learn tutorials make getting started much faster and easier for newbies. These tutorials introduce Backstage's basic concepts and architecture, and provide step-by-step technical guidance on how to create a new Backstage app and onboard software. Let's dive deeper into each what you can expect to learn from each tutorial…
Backstage For All
This tutorial is an introduction to the Backstage open source platform. It provides a high level explanation of why Spotify built Backstage, what problems Backstage can solve for your organization, as well as the platform's terminology, concepts and architecture. The content is designed for organization leads and app integrators.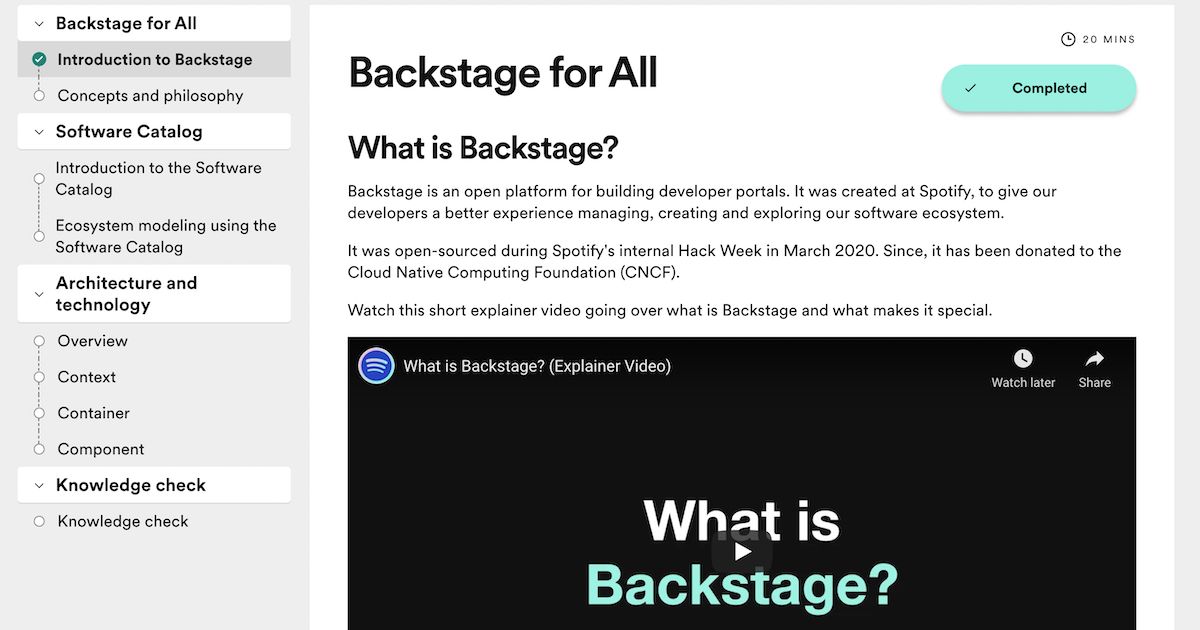 You'll learn about core components like the Software Catalog and how the Backstage plugin framework allows the platform to be highly customizable and extensible. By the end of this tutorial, you'll understand how Backstage was built and open sourced as well as how Backstage can help your organization's needs.
Standing Up Backstage
This tutorial provides step-by-step instructions on how to setup and deploy your Backstage application/instance. You'll also learn how to modify your app. This tutorial is great for app integrators and anyone looking to contribute to Backstage.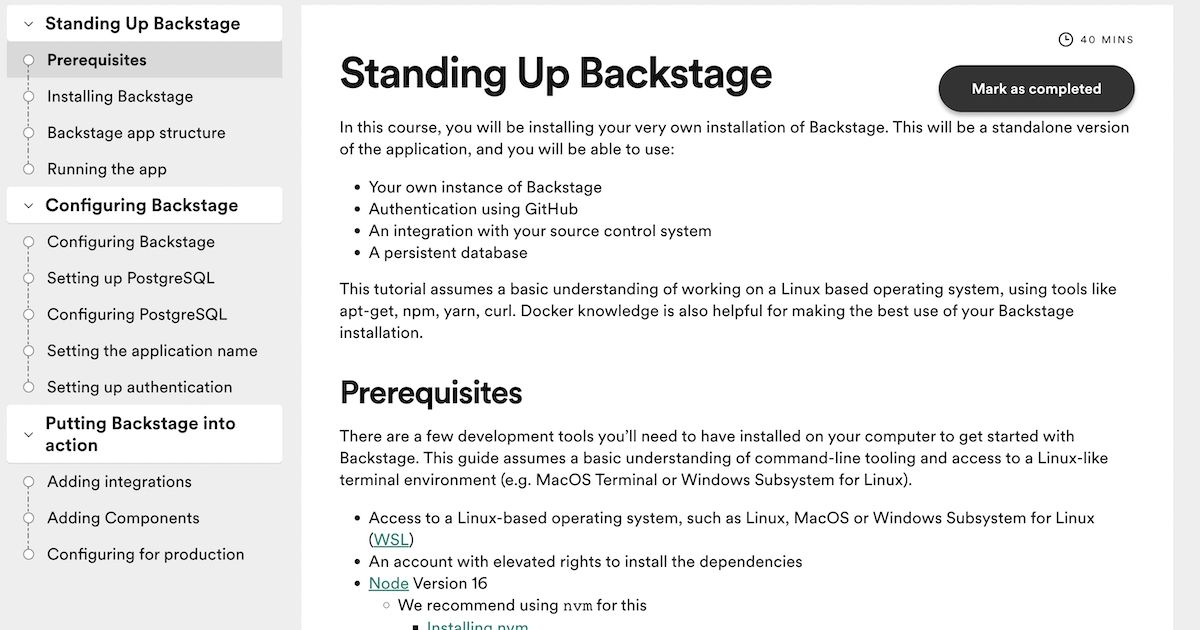 The technical walkthrough guides you through creating a Backstage app, setting up PostgreSQL, configuring Backstage, and adding integrations. At the end of this tutorial, your Backstage instance will be in production mode, ready to add plugins and onboard software.
Onboarding Software to Backstage
This tutorial guides you through setting up and customizing Backstage for your organization. You will add your organization's software components into the Software Catalog and create a Software Template specific to your organization's engineering best practices. Both app integrators and organization leads can benefit from this tutorial.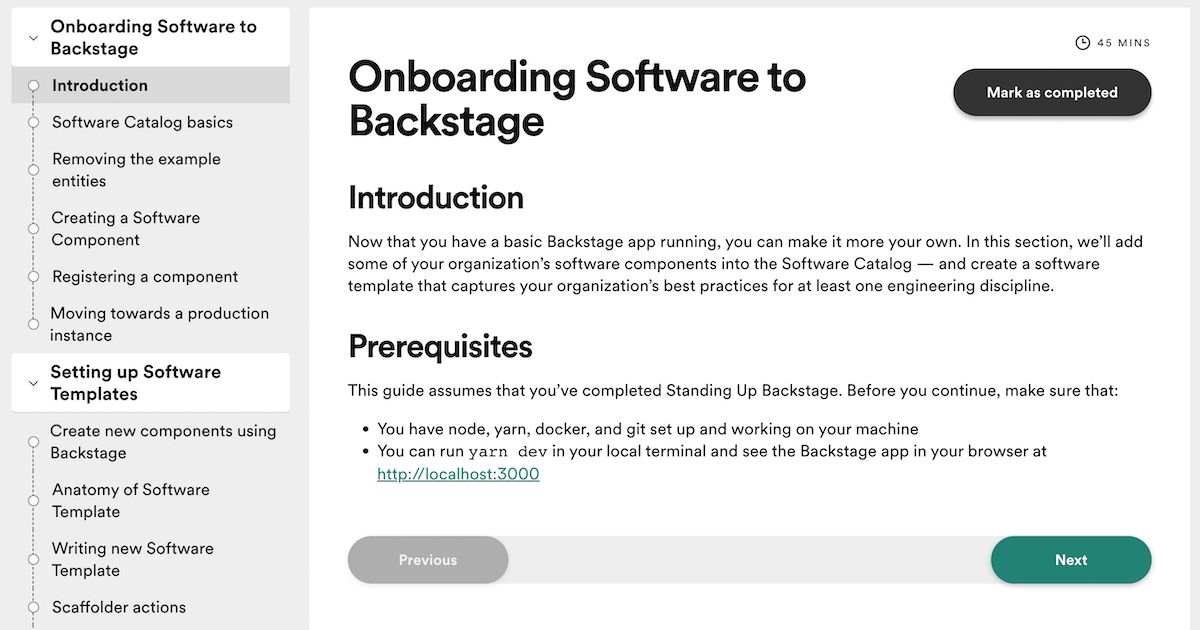 After completing the steps in this tutorial, you will understand what the Software Catalog is in more practical terms. You will be able to setup Software Templates and get to know more about Scaffolder actions.
More Learn content coming soon
After following these three tutorials, you should have a working Backstage instance that is well on its way to being customized to reduce chaos and improve developer happiness at your company.
But we don't plan to stop there. Let us know if you've got other Backstage topics you'd like us to break down and stay tuned for more Learn tutorials in the near future.
Check out the new Learn experience
Still need help? Book time with us