Container image registry for Quay
Improve the integration and speed of interactions with Quay registries with a view into container image details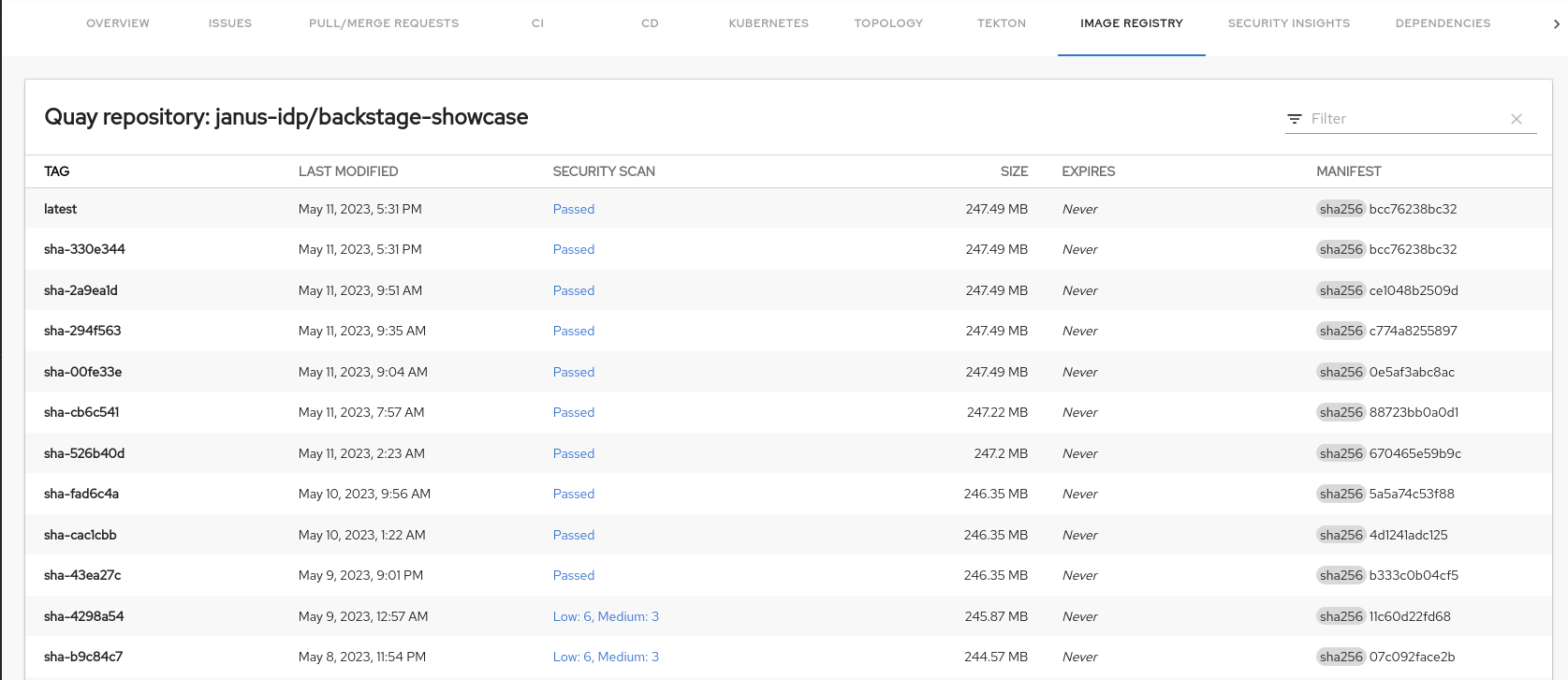 About the plugin
The Quay plugin improves the integration and speed of interactions with Quay registries by providing a view into container image details. This includes Common Security Vulnerabilities and Exposures (CVEs) associated with deployed images. The vulnerabilities page displays the associated advisory with a link, severity, package name, and current and fixed versions.
Image security conveniently presented

Complete and comprehensive presentation of risks

Details readily available
Container image registry for Quay features
Image Registry tab
The Image Registry tab presents all the relevant information about Quay container images directly. You can see an overview of security scans and severities for each image.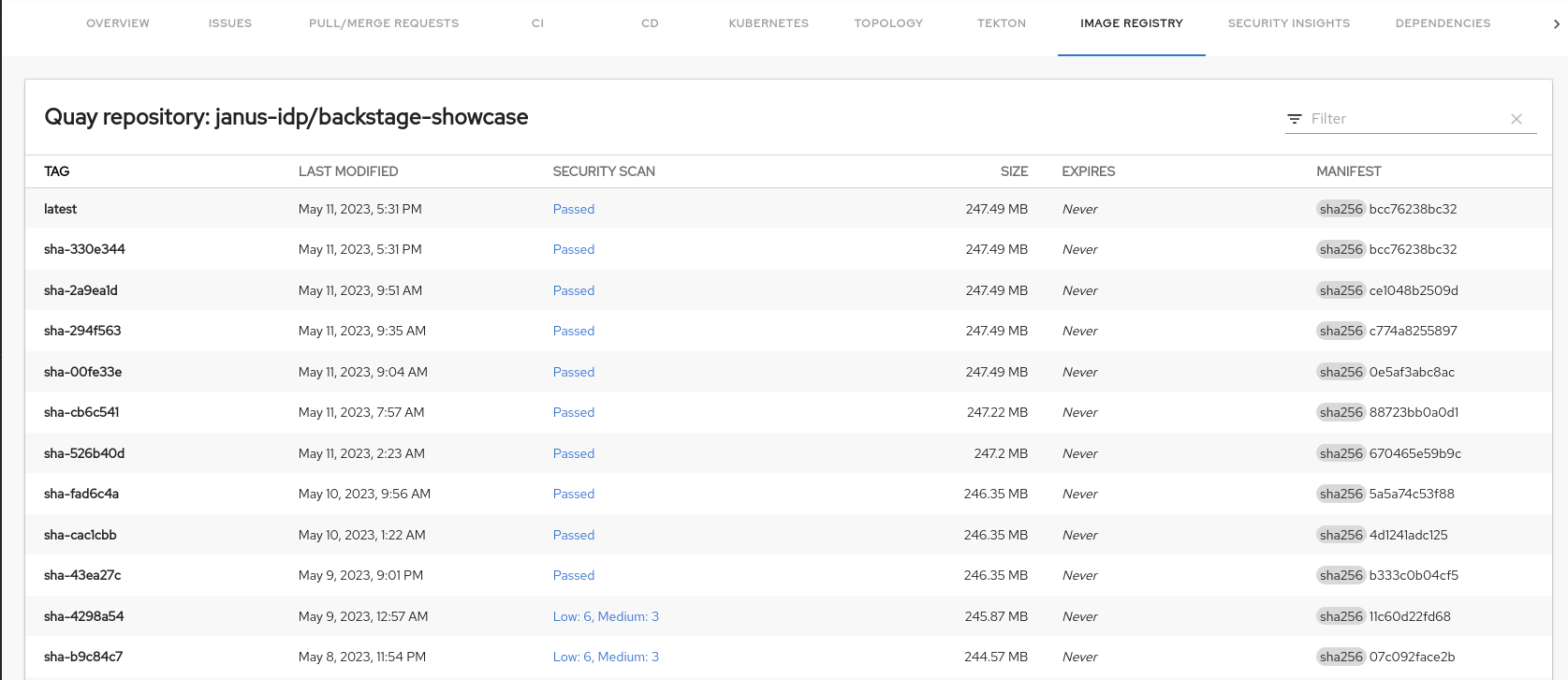 CVE detail page
The CVE detail page offers a tabulation and display of all known CVE details and severities.
Container image registry for Quay
Improve the integration and speed of interactions with Quay registries with a view into container image details