Open Cluster Management (OCM)
See clusters from Open Cluster Manager's MulticlusterHub and Multicluster Engine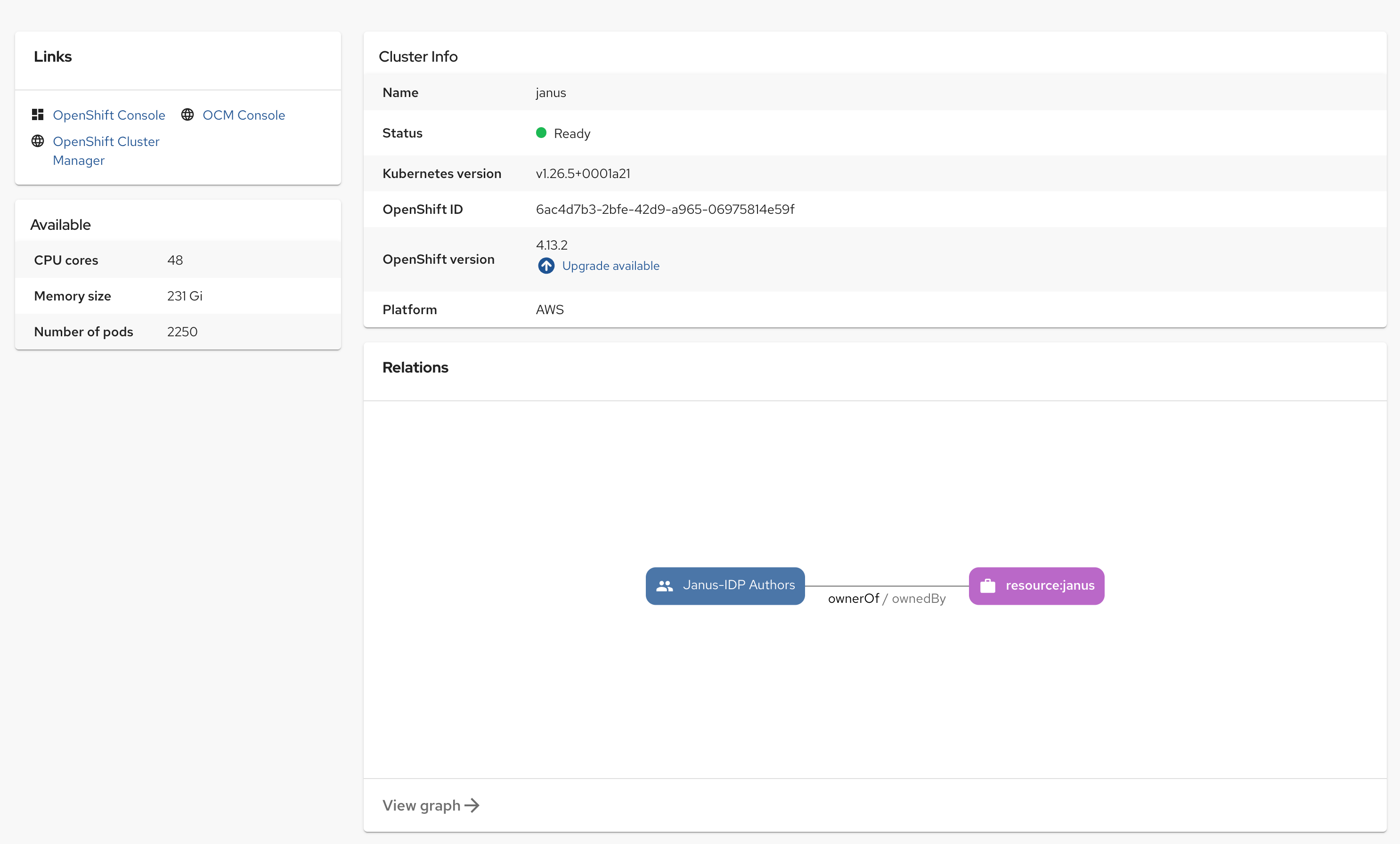 About the plugin
The Open Cluster Management (OCM) plugin integrates your Backstage instance with the MultiClusterHub and MultiCluster engines of OCM. All clusters represented are discovered and imported into the Backstage Software Catalog. The plugin also shows real-time data from OCM on the Resource entity page.
Clusterwide transparency

Single view status page in real time

Direct console access
Open Cluster Management (OCM) features
Multiclusters Page
This page displays a list of clusters and additional information including status, infrastructure provider, associated OpenShift version, and available nodes.

Cluster information
This page shows the integration between Backstage and the multi-cluster engineers while displaying real-time data from OCM. You can access a variety of consoles from the related links like OpenShift Console, OCM Console, and OpenShift Cluster Manager Console.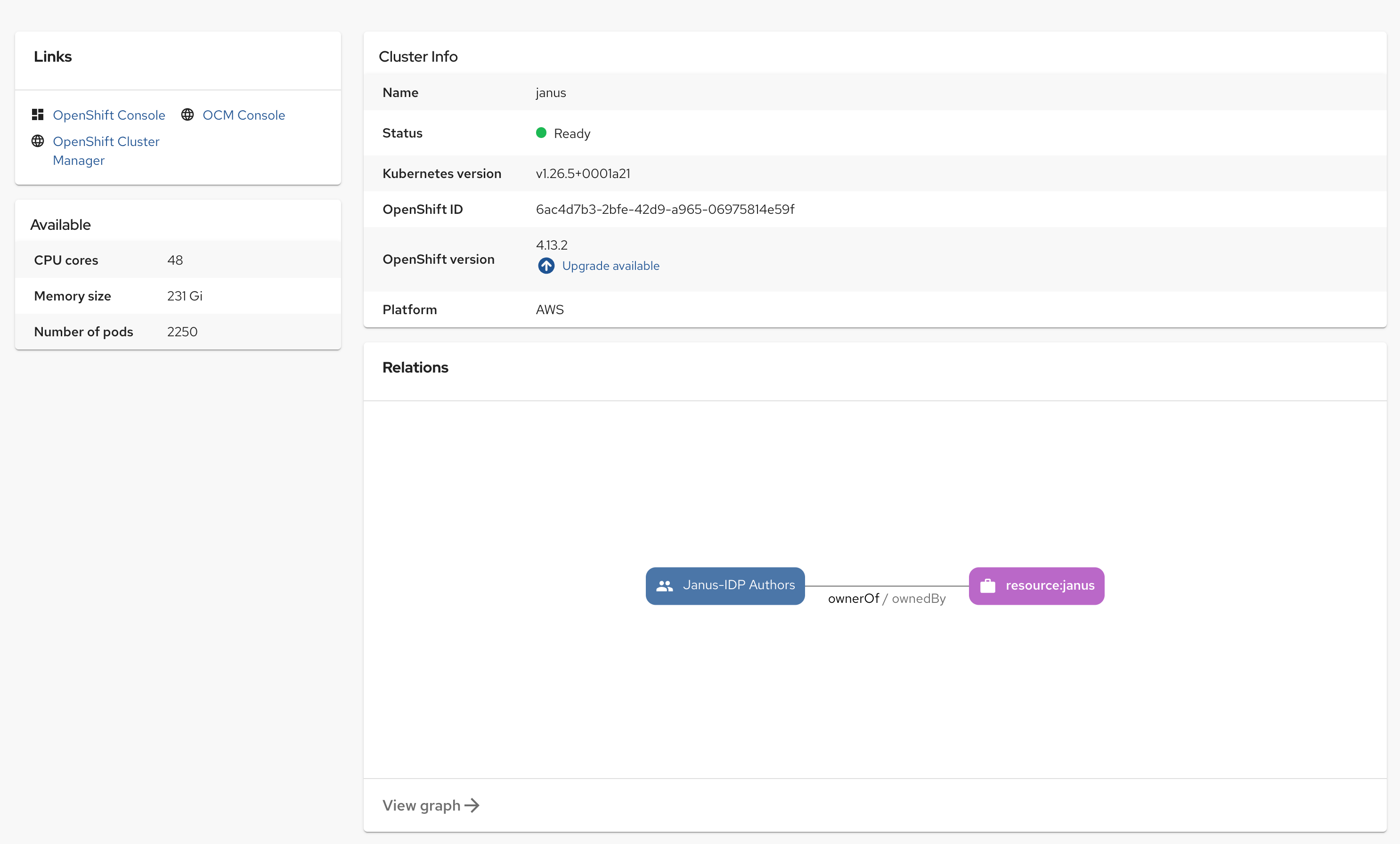 Open Cluster Management (OCM)
See clusters from Open Cluster Manager's MulticlusterHub and Multicluster Engine