Steal this deck!
Author

Jen Kelly, Spotify

Published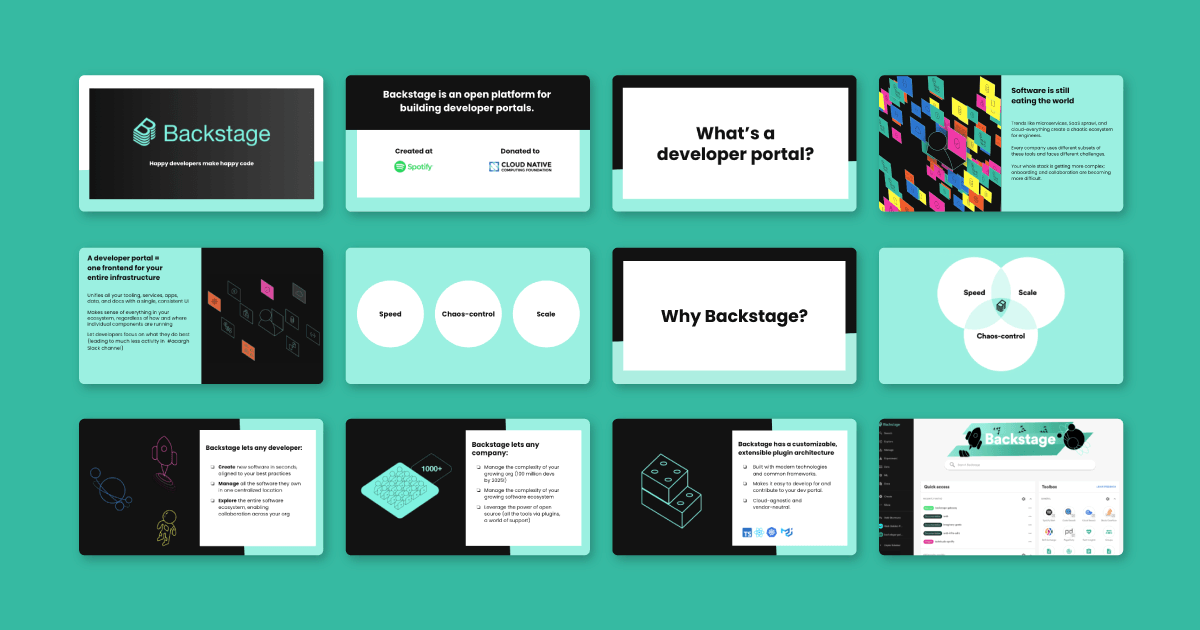 Wondering where to start when you need to spread the word about Backstage? Now you can start here.
We built two decks (complete with speaker notes) for anyone to copy and modify for their own presentations:
Only have 15–20 minutes with your CTO? Use the short version, which covers the basics and sticks to the big picture stuff.
Meeting with your engineering leads? Use the longer version, which includes more technical detail.
You can make copies of both versions below.
The short version: Backstage Basics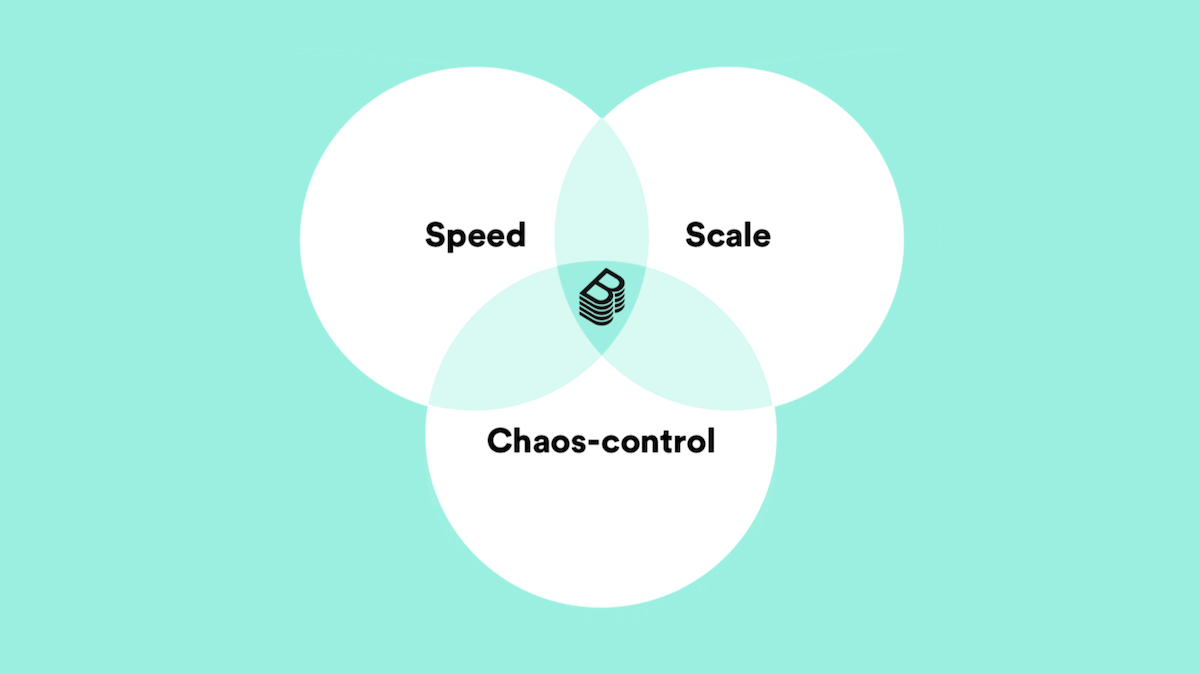 Sometimes, less is more. This high-level look gives you the lowdown on what Backstage is and who it's for, including:
What's a developer portal?
What's Backstage?
Key use cases and benefits
Key architecture concepts
Why open source?
Copy the short deck (10 slides, ~15 mins.)
The longer version: Backstage Basics + Behind the Curtain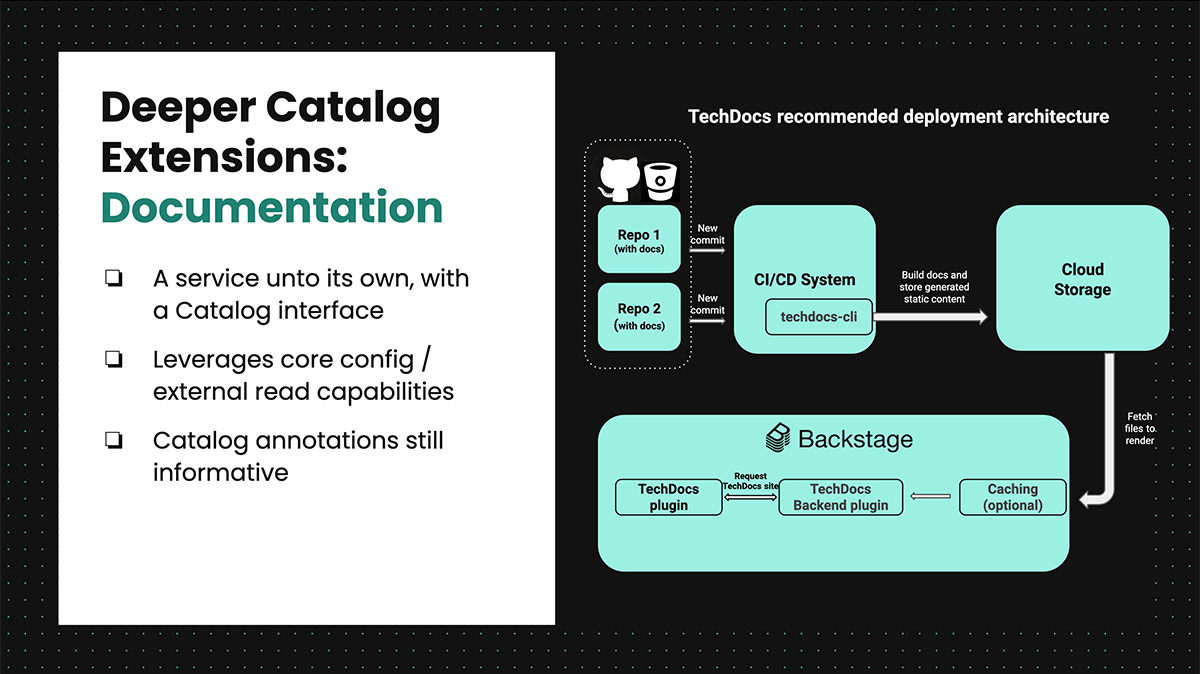 Let's take a look under the hood. This deck includes the slides above, then goes one level deeper to talk about Backstage architecture and other technical info, including:
More market context (Software is eating the world!)
More on the Backstage open source community
Core concepts, philosophies & the software model
YAML, YAML, YAML
Extensibility via plugins
Deployment & adoption strategies
Copy the longer deck (37 slides, ~60 mins.)
Looking for more resources?