Listen to the Backstage episodes of the NerdOut@Spotify podcast
Author

Jeff Feng, Spotify

Published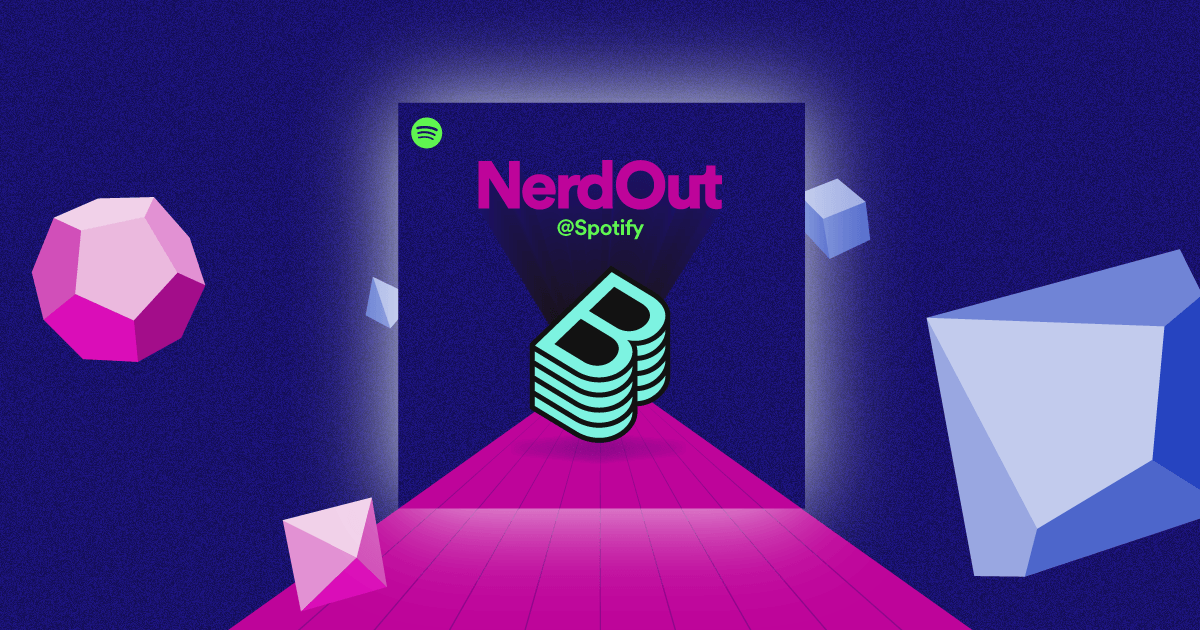 Ever wonder how Backstage got its start? Now you can hear the story from the people who were there. NerdOut@Spotify is a new podcast for developers, by developers, that brings listeners behind the curtain of Spotify R&D. The first four episodes feature everyone's favorite platform for building developer portals.
Host and Spotify principal engineer Dave Zolotusky talks with members of the Backstage team about:
Developer experience and what it's like having your fellow developers as your customers
Why the deadline for open sourcing Backstage went from six months to a couple of weeks
Go vs Node.js and other technical decisions that went into the initial release
What it's like solving problems with a global community of Internet strangers
Plus: special guests from Netflix and American Airlines share their journeys as early adopters
Learn more about each episode below. Or listen to all four Backstage episodes now on Spotify — or, wherever you get your podcasts, including:
Episode 01: What is Backstage?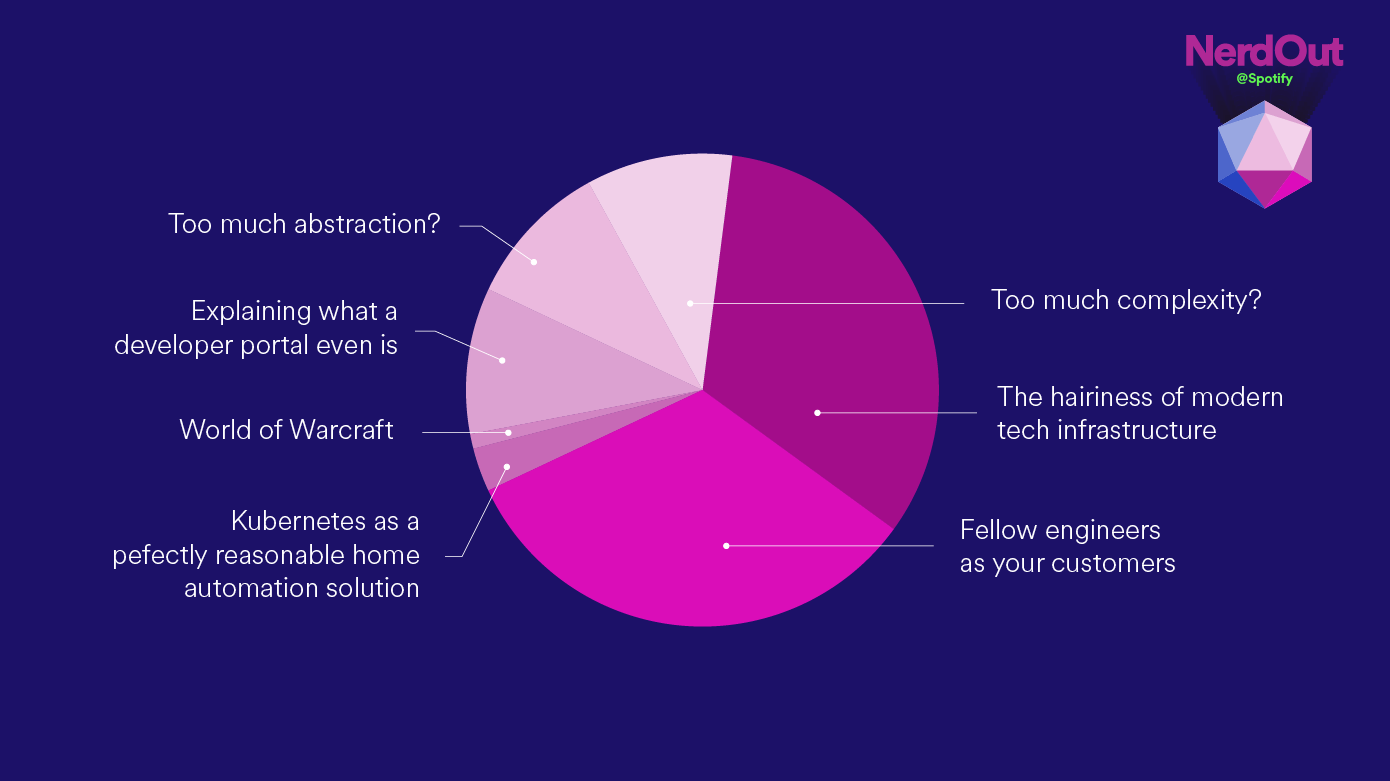 It's the eternal question — what is a Backstage developer portal— and why would I want one? This episode comes up with plenty of answers to both questions. Listen now.
Episode 02: Open Issues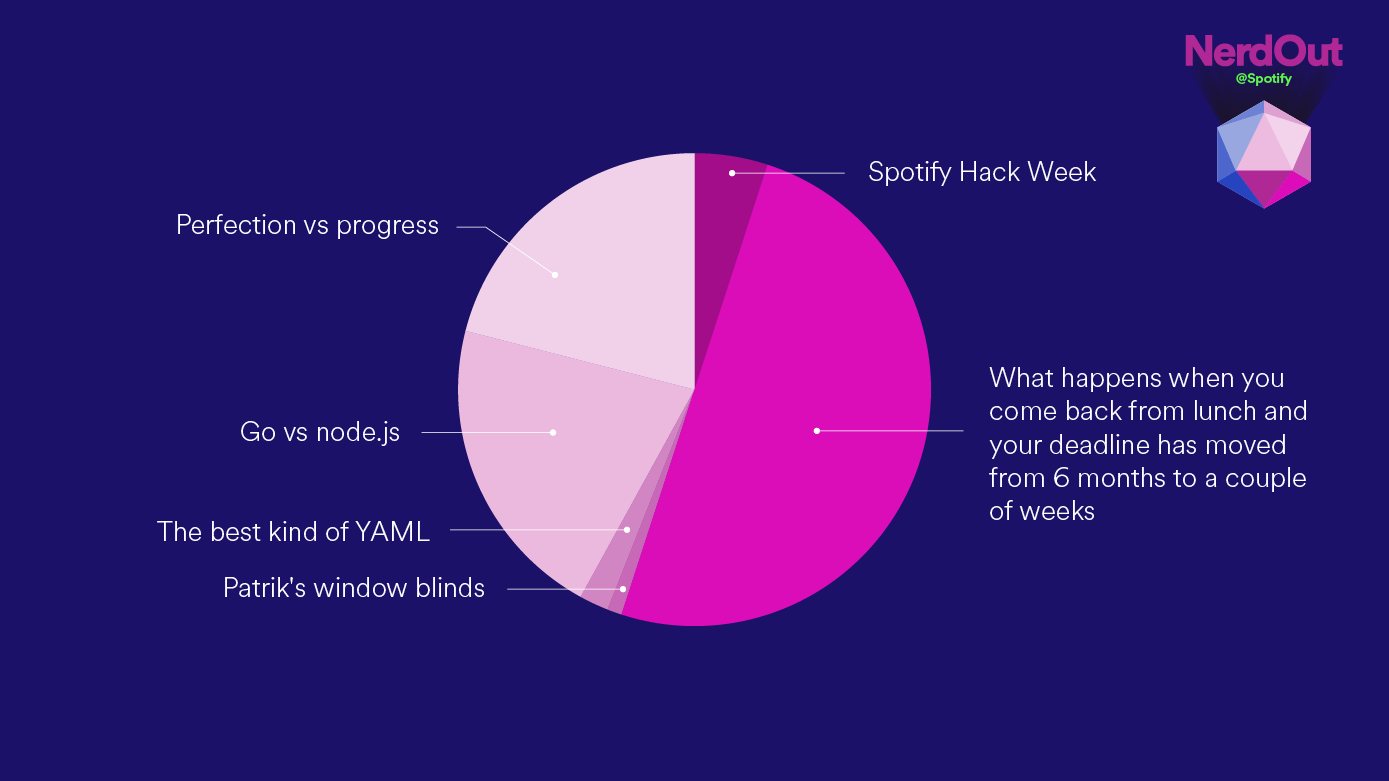 Even more questions! Even more answers! What were the technical decisions the Spotify team considered/reconsidered/forgot to consider before releasing Backstage into the wild? Why were some on the team actually relieved when they were given less time to build the open source version? And why is Patrik having trouble finding the right window blinds? Listen now.
Episode 03: Community Builders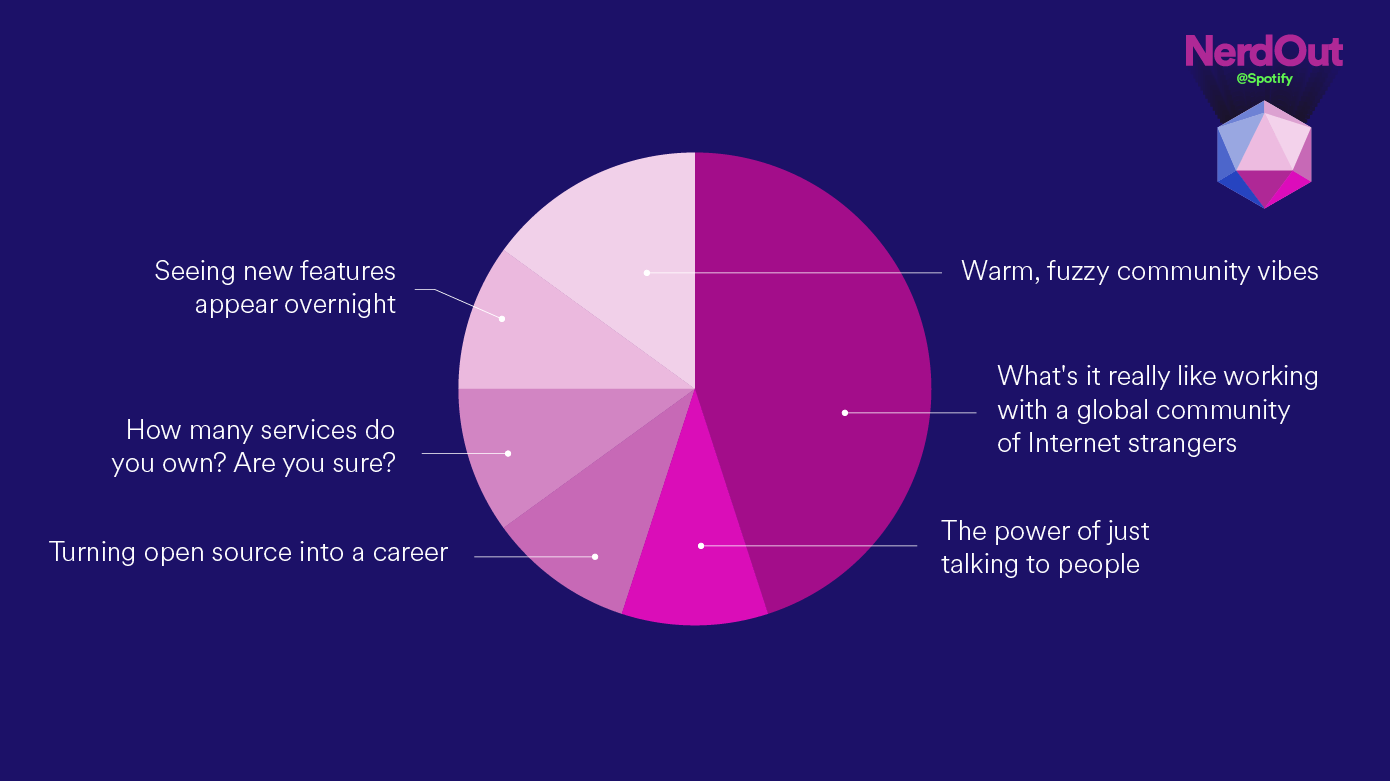 This is the feel-good episode, with its focus on Backstage's secret to success: the great open source community behind it. What has the Spotify team learned from developing Backstage with hundreds of friendly, helpful Internet strangers? And how does participating in a community help you grow as an individual? Hear two Spotify engineers tell their own stories about what it's like being part of a vibrant, fast-growing community. Listen now.
Episode 04: Backstage in the Wild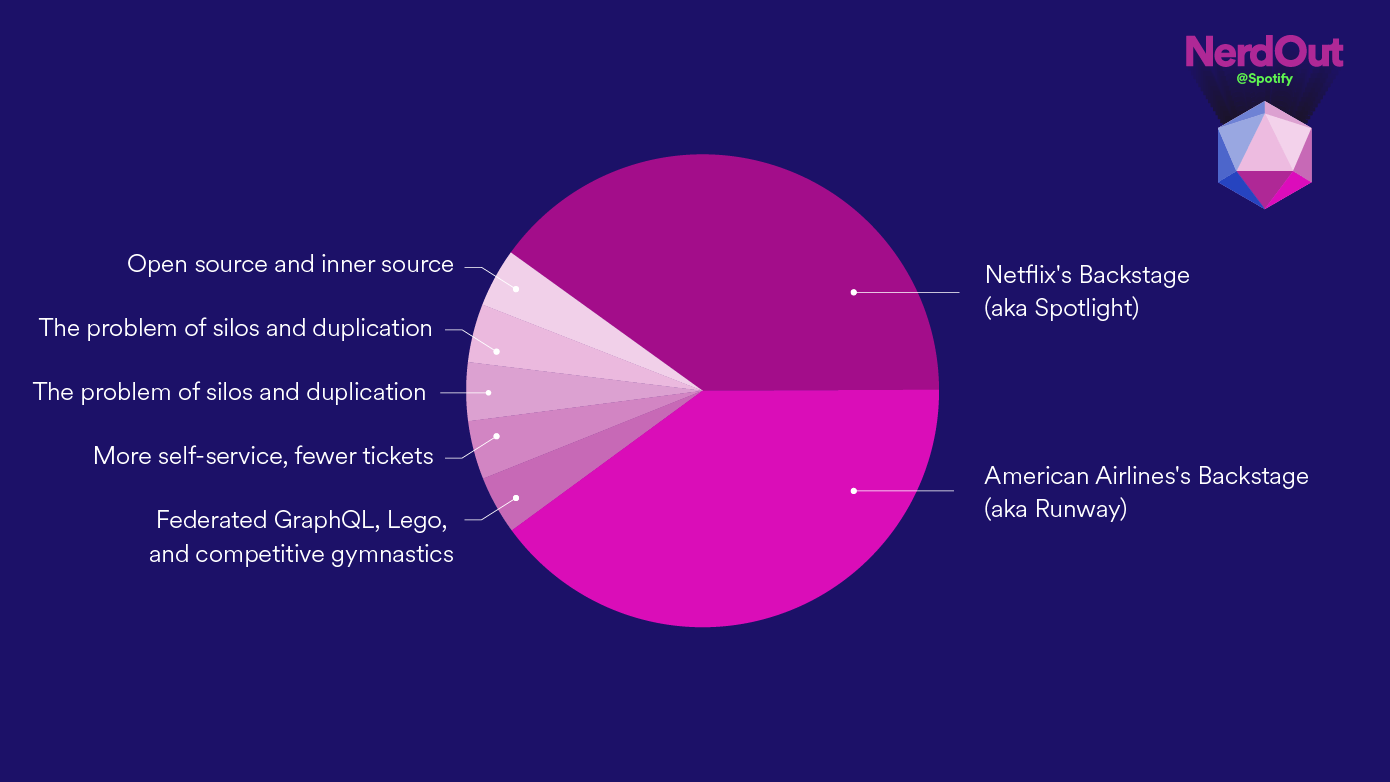 At first, streaming video services and an airline may seem like two very different kinds of software engineering organizations. But we all have a lot in common when it comes to managing increasingly complex tech ecosystems and helping our fellow developers build great products.
In the final episode of the Backstage miniseries, we hear adopter stories from special guests Laurie Barth & Brian Leathem, both engineers on Netflix's Platform Experience & Design team (PXD), and Melinda Malmgren, principal tech lead for American Airlines's DevOps team. Listen now.