Community Session: One year of sessions, catalog entity insights, TechDocs add-on framework, and more!
Author

Emma White, Spotify

Published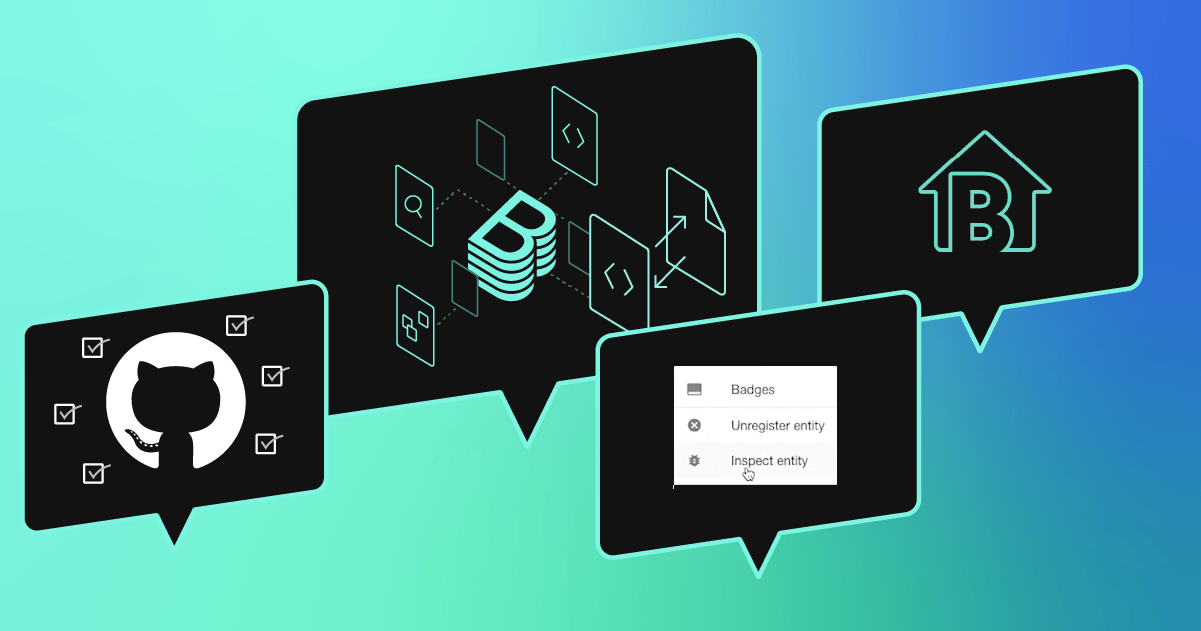 Celebrate one year of Community Sessions with us by watching the videos below. In our sessions this month, we learned how to discover useful information about any catalog entity, heard about a new TechDocs add-on framework proposal, and witnessed amazing demos from Spotify's Himanshu Mishra. Let's get into it…
Celebrating Community Sessions
February 16 marks one year of Community Sessions! To celebrate, we put together this video to celebrate the faces behind the code and GitHub profile names. We ❤️ our Backstage community and can't wait to see how our Community Sessions evolve over the next year! In the spirit of loving our community, learning how our adopters are using Backstage, and hearing about what projects our contributors are working on, let's dig a little deeper into each of the sessions from this month…
Watch the adopters session
Highlights from this Adopters Session include:
Maintainer Update on stabilizing core APIs: Spotify's Patrik Oldsberg lets us know to keep an eye out for changes in upcoming releases of Backstage. One important change includes stabilizing core APIs in the scaffolder and catalog plugins. Most of these changes will be in the underlying typescript APIs.

More on Homepage Templates!: We launched Homepage templates on January 25, which allows you to customize your Backstage homepage! In this Community Session, we follow up to this blog post on Homepage templates with a demo and roadmap ideas for the new feature. Spotify's Himanshu Mishra takes us through a demo on how to get started with Homepage Templates followed by Emma Indal reviewing components and reveals that we are designing two more Homepage Templates. Check out this Getting Started tutorial for step-by-step instructions on updating your homepage.

Discover useful info with Catalog entity insights: Spotify's Fredrik Adelöw shows us how to unearth useful information about any catalog entity. By clicking the three dots menu in the upper right hand corner of your entity views in Backstage, you can find information like raw yaml, uid, ancestry data, and other metadata for your entities. This new tool provides deeper, technical information for those that want it.

Q&A: Any ideas on how to move existing knowledge bases to TechDocs? What do different organizations' engineering teams look like for supporting Backstage?
Watch the contributors session
Highlights from this Contributors Session include:
Vote for Contributor Spotlight: Like we said before, we love our community and we want to highlight and appreciate all the invaluable work our contributors add to Backstage. So, if you know of a contributor hustling on Backstage, please nominate them here. Alternatively, if you want Backstage swag (and who doesn't??) and contribute to Backstage, nominate yourself!

New proposal for a TechDocs add-on framework: Spotify's Eric Peterson, introduces us to a new proposal for a TechDocs add-on framework that encourages high quality docs, more collaboration, and improved usability. The new, proposed framework augments the default TechDocs experience with render times, accessibility features, and more. We want to make sure that your voice is heard as we continue to work on this feature, so please check out the RFC and let us know what type of add-ons would be helpful for you!

URL Reader demo: Himanshu is back at it again with a demo in this session. He walks us through his favorite core utility of Backstage – the URL Reader – describes its benefits, use cases, and then ends with a demo. The URL Reader capability is great for our contributors as it helps easily pull information from external locations without worrying about platform specific API calls, cache, authentication, etc...

Q&A: What are best practices for maintaining and creating users and groups? What are typical patterns for creating plugins? Are there more public repos of Backstage?
That's a wrap
From deep dives to demos to hearing from our community and watching Himanshu thrive not only as a host but as a demo king, we covered a lot in our community sessions this month. Subscribe to the Community Session calendar here.