Community Session: Prometheus plugin, homepage templates, and more
Author

Himanshu Mishra, Spotify

Published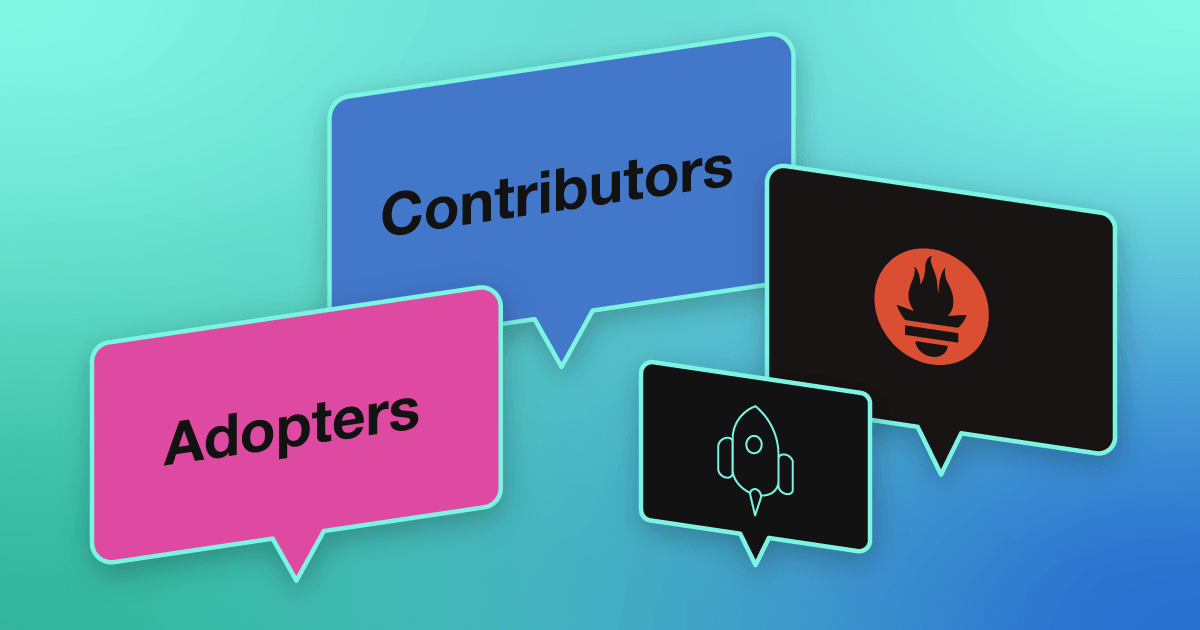 This month's Community Session was the first time we hosted separate tracks for adopters and contributors. This gave the community time to hear important updates about the latest Scaffolder Beta (v3), see demos of new features, and also delve deeper into discussions.
Watch the adopters session
Highlights from this adopters session include:
Prometheus plugin: Roadie demoed "the most requested plugin" in the repo — now you can see Prometheus alerts, as well as graphs of memory usage or other system data, right on your service's Backstage page.
Tips on adopting Backstage: Treat it like an external product, try to build excitement within your internal developer community, and don't try to do everything at once — solve one problem at a time in order to first build trust in Backstage with your developers.
Markdown stories: Hear about how technical writers find the docs-like-code workflow of Backstage TechDocs — where documentation is written in Markdown, and the files are stored and updated right alongside the code, in the same repo.
Simulation tooling: Frontside demoed tooling that provides mock user data for Backstage to work with. This simulated LDAP data makes it easier to do local testing without having to worry about issues with external data sources, like VPNs and divulging real user info.
Watch the contributors session
Highlights from the contributors session include:
Contributor Spotlight: Our contributor of the month was Andre Wanlin (@awanlin) of RAPID RTC! His Azure DevOps backend plugin lays down a foundation for more Azure integrations down the road. And his Homepage Timer puts a world clock on your Backstage homepage — what could be handier when you're working with distributed teams scattered across the globe?
Tech Insights RFC: The community discusses which kind of metrics reporting would be useful to incorporate into Backstage.
Simulator followup: After demoing their simulation tooling at the adopters session, Frontside returns for feedback and discussion with the community about their idea for using simulated user data for local testing.
Composable Homepage templates: Now it's easier than ever to welcome your developers to Backstage. See the info you want to see, smooth out onboarding, and add your own branding with these new templates for customizing your Backstage homepage.
What's the deal with Backstage APIs? Ask about the philosophy behind Backstage frontend APIs, get an on-the-spot explainer from a Backstage maintainer.
Want even more demos, updates, and discussion? Join us next month!